¡¡
Happy Birthday - Andrew & Dylan
3/30/16
¡¡
3/30 is the birthday of Andrew and Dylan. However, we celebrated their birthday a few days earlier on 3/27/16 at a Korean Restaurant "Kong(Bean) Tofu and BBQ" at the border of San Jose and Cupertino.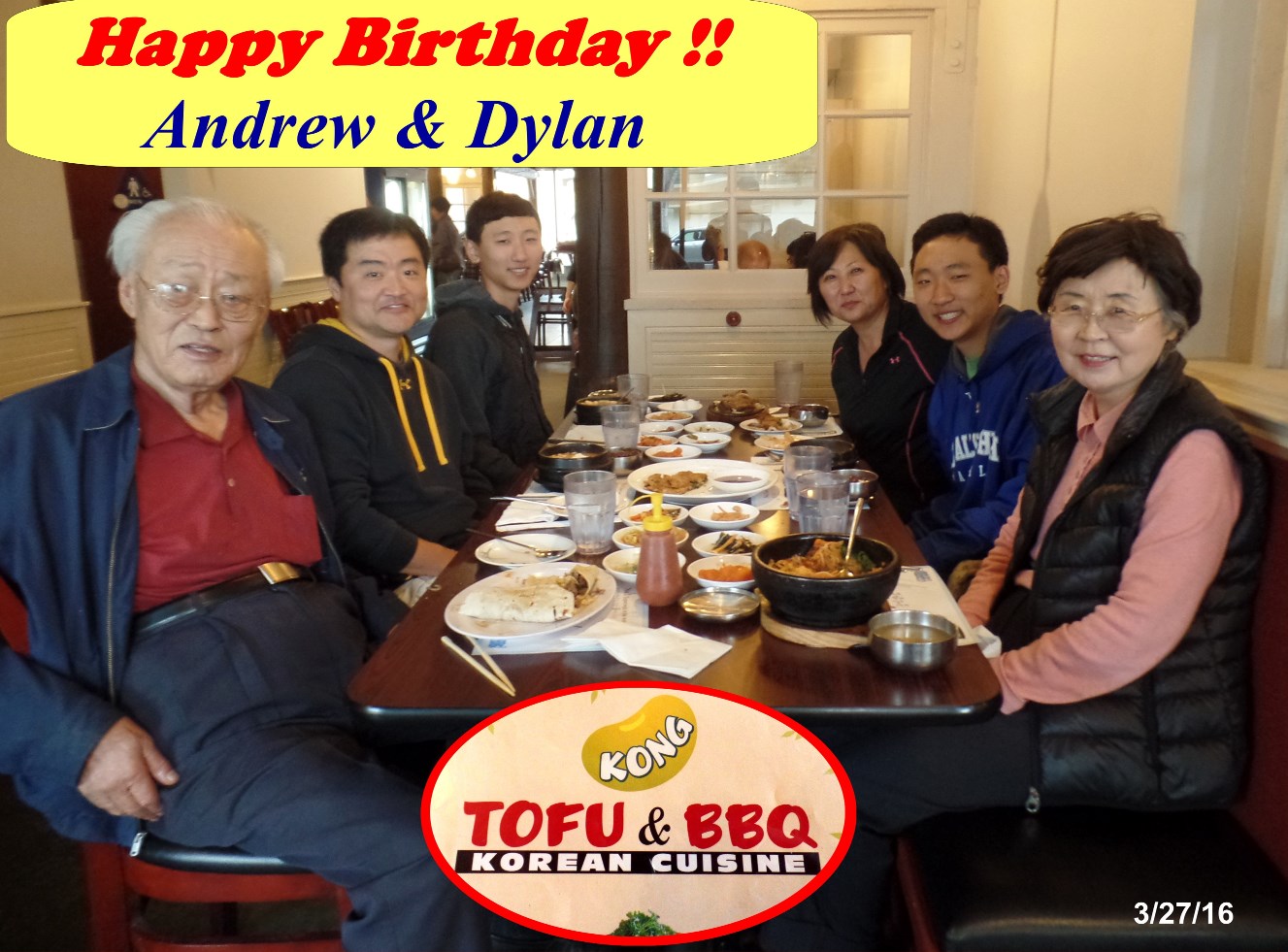 They are grown almost as tall as grandpa now.
They must be taller than grandpa by next birthday, a year later.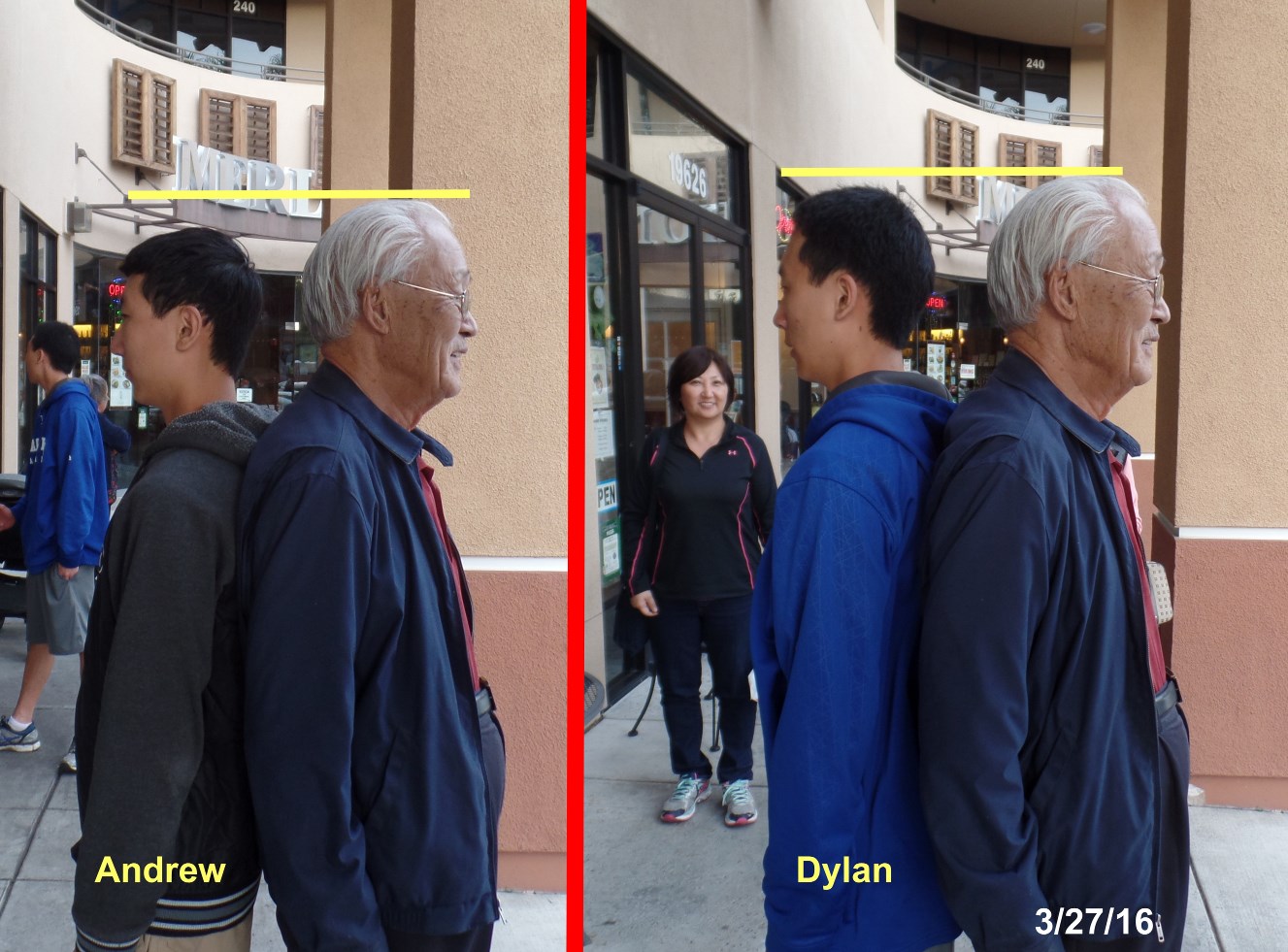 ¡¡