Olympic National Park Trip
4/13 - 4/19, 2013
We were talking what to do on 4/15, our 51st. Wedding Anniversary, and came up to an idea to make a trip, as we did not make any long distance traveling since our Florida Trip in March last year for more than a year. Because we visited most of famous national parks, we came up to a plan to visit Olympic National Park, which we have never been to, not too far from our house but well known as a beautiful National Park at northwestern corner of U. S. A., just south of Vancouver, Canada and west of Seattle, U. S. A..
We drove 2 days to the Whidbey Island where Mrs. Sooja Nehrlich lives who is a few years junior of Jane at Ehwa Women's University and has been a ham radio operator in Korea by the influence of Jane. Her Korean ham radio station was HM1CC. We drove total of 2,064 miles for round trip to Freeland, where she lives in Whidbey Island, just west of Seattle, and to drive around Olympic National Park on 4/15 (blue line in the map below). It was too early to visit Olympic National Park and there were two routes closed due to snow yet (red line). We were told the beach is also very beautiful but could not go because we didn't have enough time to go there.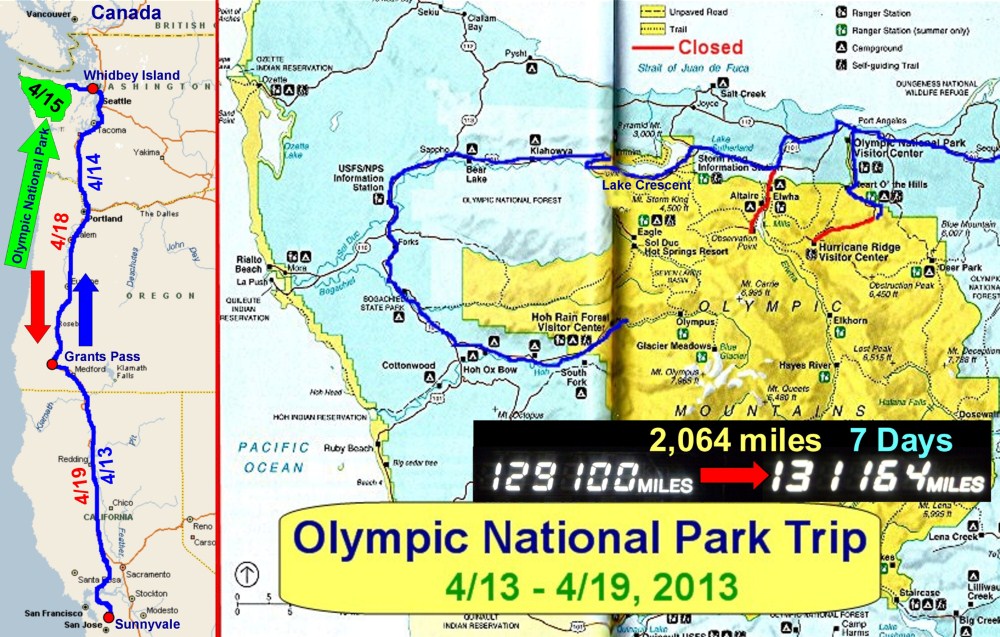 Because Whidbey Island is an island, you have to take car ferry to go in and to get out from island.
We had to take another car ferry to go to Olympic National Park.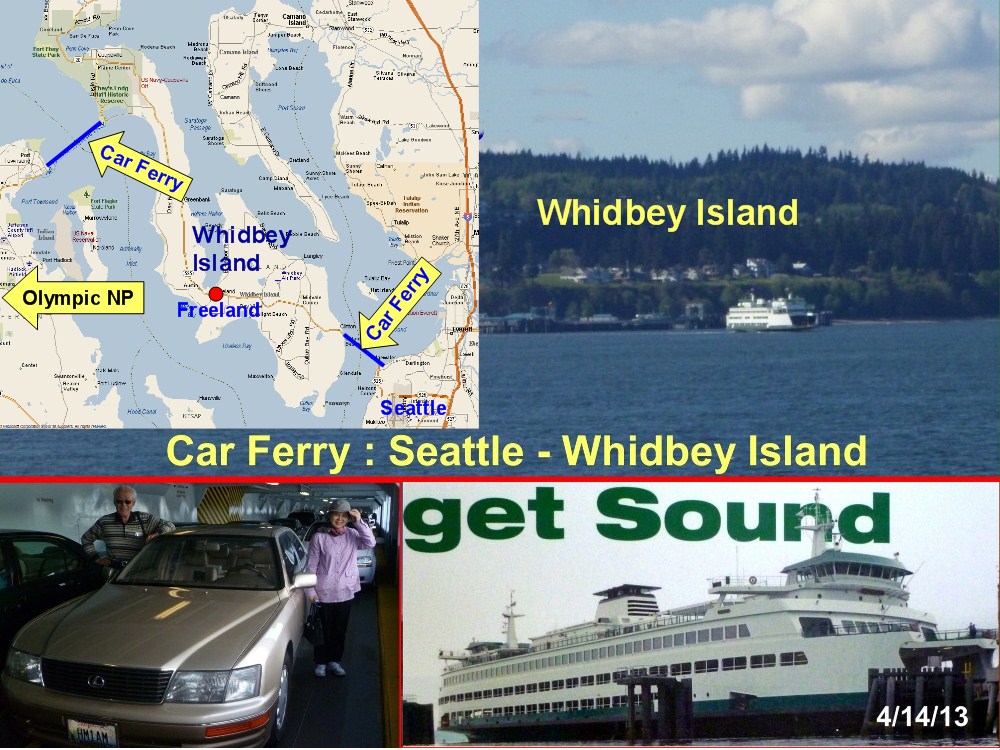 In front of Sooja's house. Her husband is German origin and there are 3 welcome signs in 3 languages - German, English and Korean. They built this house in Freeland city in Whidbey Island about 10 years ago and we first visited them right after they built this house. This time, we stayed 3 days 4 nights at their home.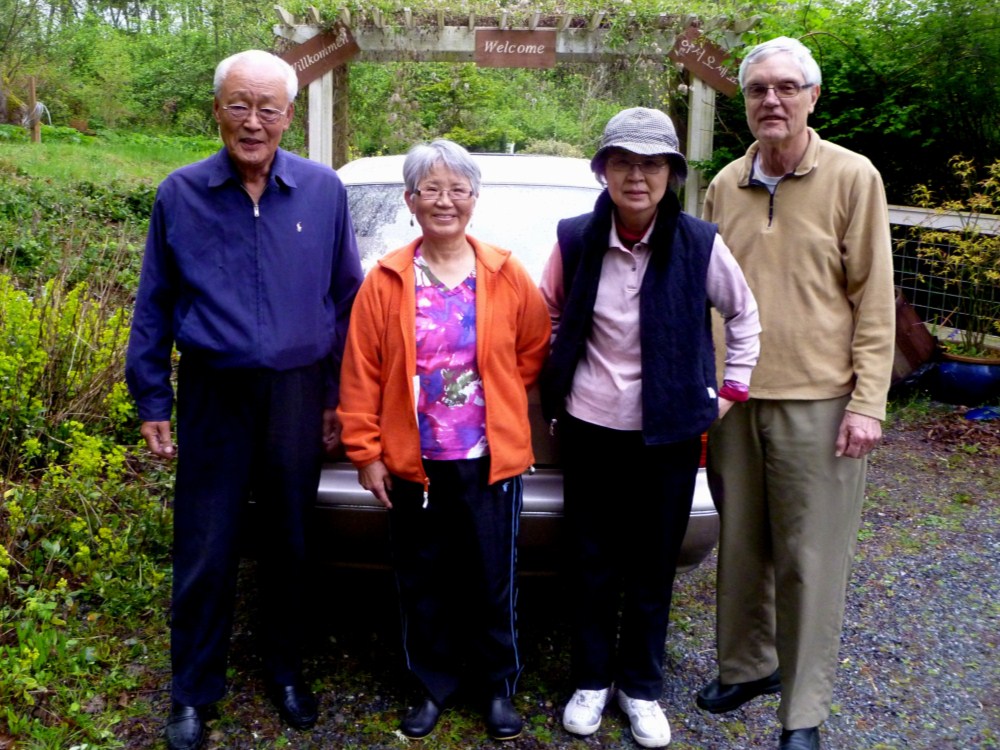 The first day was to visit Olympic National Park. The following is to show how we drove around.
At the visitor center, I asked why the park is named Olympic National Park. Any relation to the Olympic Game?
The lady explained : The first immigrants to the Washington state landed to the west of the park from Cananda and named the mountain "Mt. Olympus" as it was very similar to the "Mt. Olympus" in Greece. The name of the Olympic National Park came from this Mt. Olympus and has nothing to do with Olympic Game.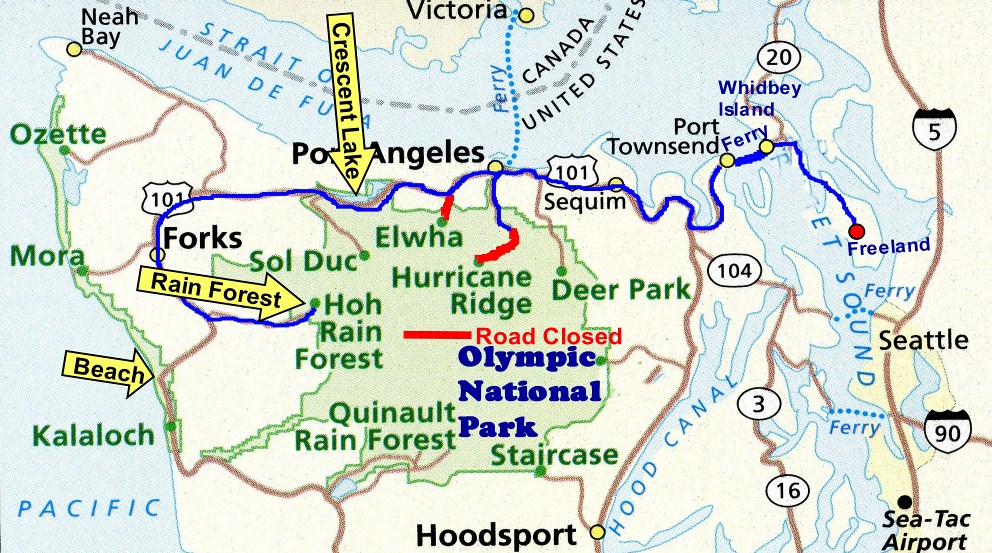 On the way to the Rain Forest, there was a big Crescent Lake along Highway 101.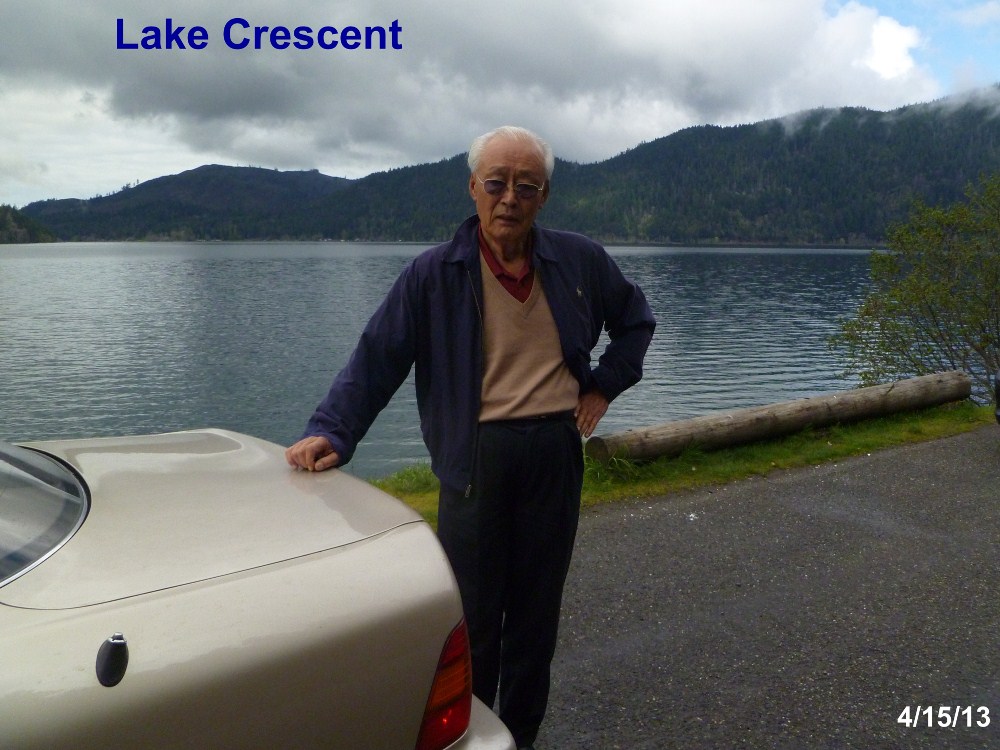 Visitor Center of Rain Forest was also closed. We walked around Visitor Center as there was no enough time to return to Ferry. We had no time to go to Beach.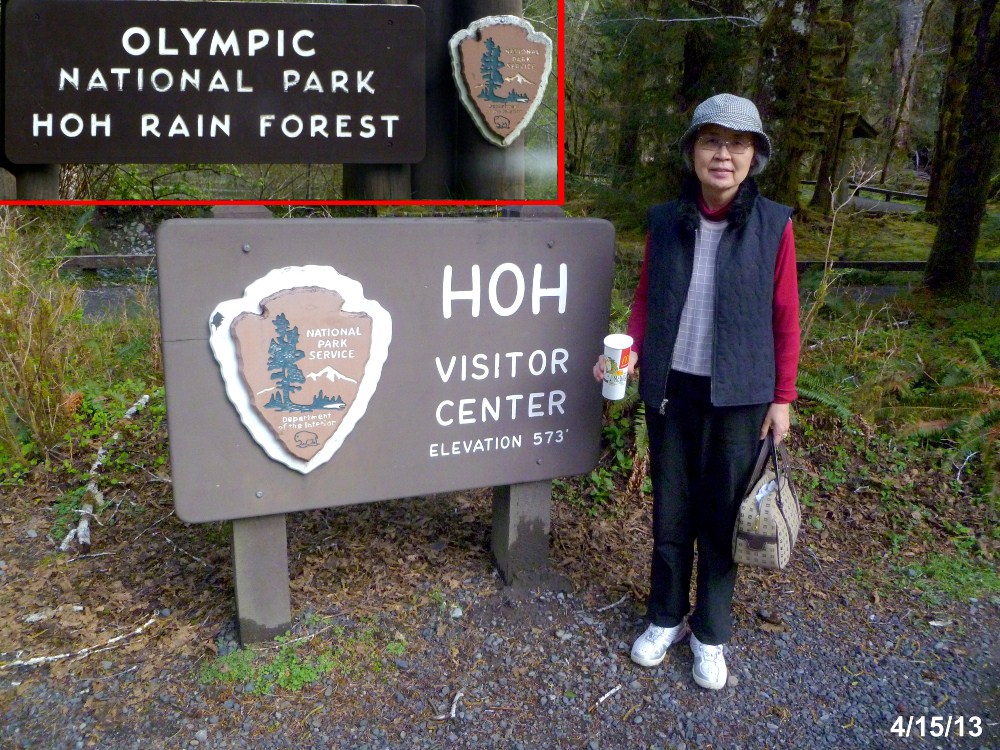 Suggestion to future visitors : Plan at least 2 days. Visit Deer Park, Hurricane Ridge, Elwha, and Sol Duc in the first day, stay one night at Hot Spring Resort at Sol Duc, visit Hoh Rain Forest and Beaches (#1 - #4) next day and return to Seattle or wherever you want to stay.
There were many trees covered by moss as the moisture is very high here always and
this moss is the specialty of Olympic National Park which you can not see anywhere else.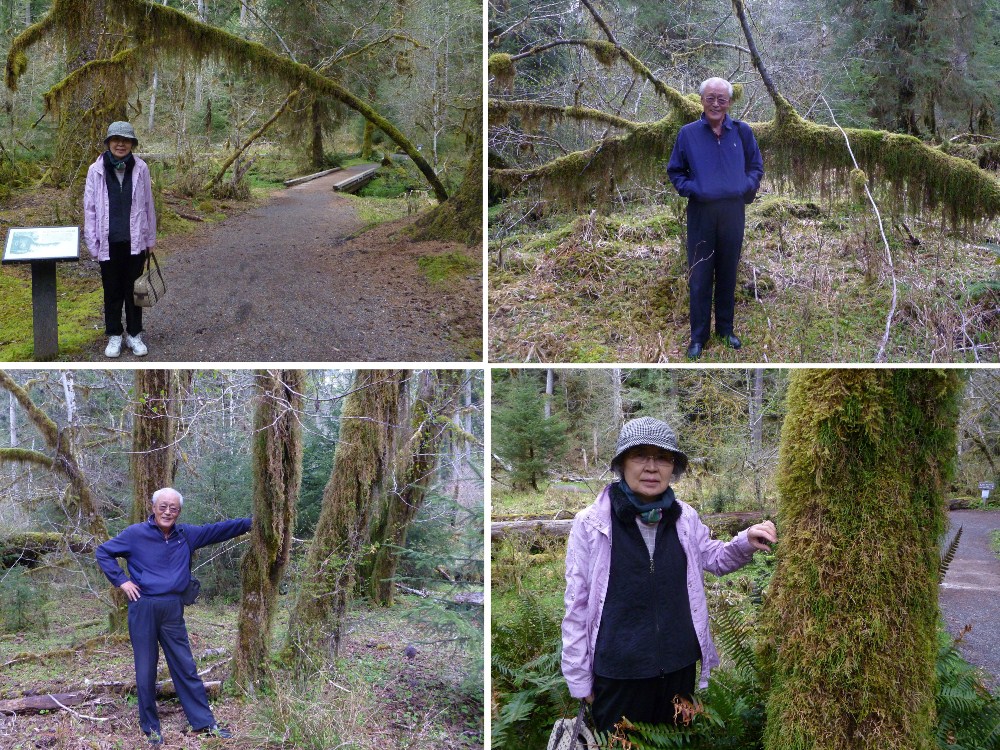 Next morning, we toured huge Boing Plant in northern part of Seattle. Korean flag was at the center of the reception room together with North Korean flag. No photography was allowed during the tour.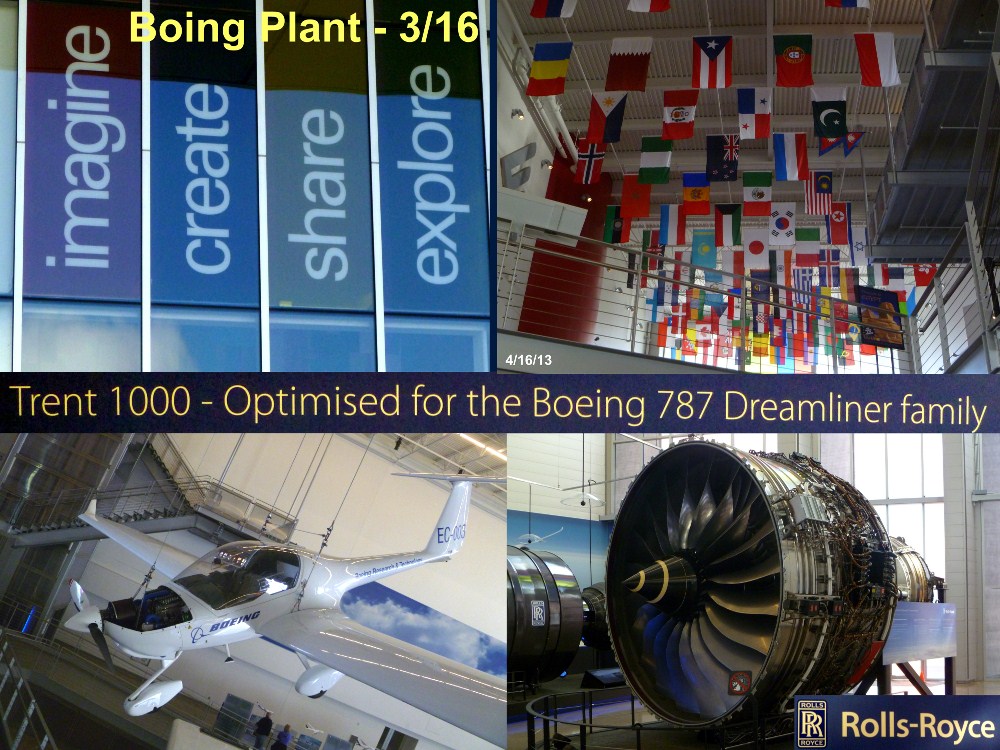 After the lunch, we went to Seattle Tower called Space Needle.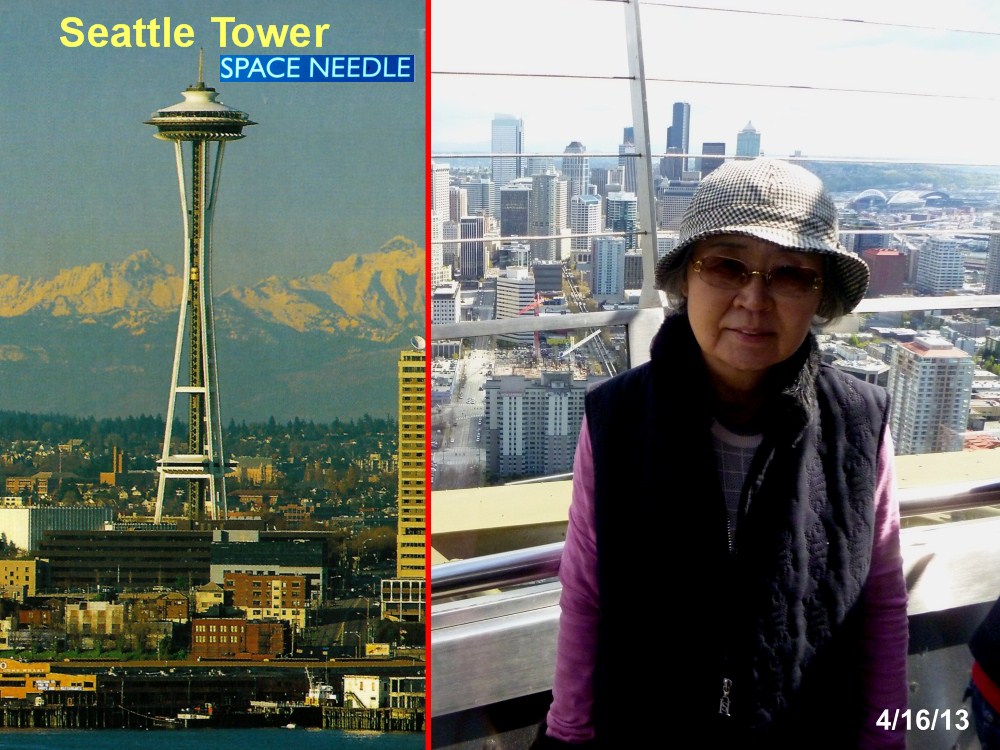 After the Tower, we took 2.5 hours cruise sailing around Seattle. We found a sea lion on a buoy during the tour.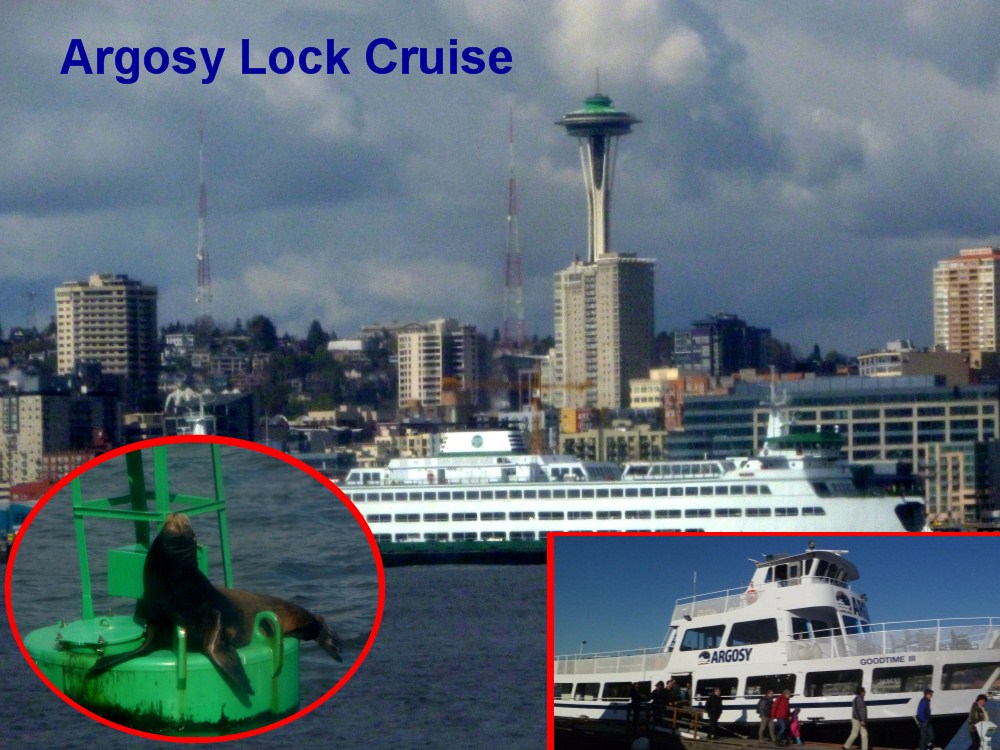 The tour is called Lock Tour because there was a lock on the way.
The boat was lifted by the water to move to higher level inland water.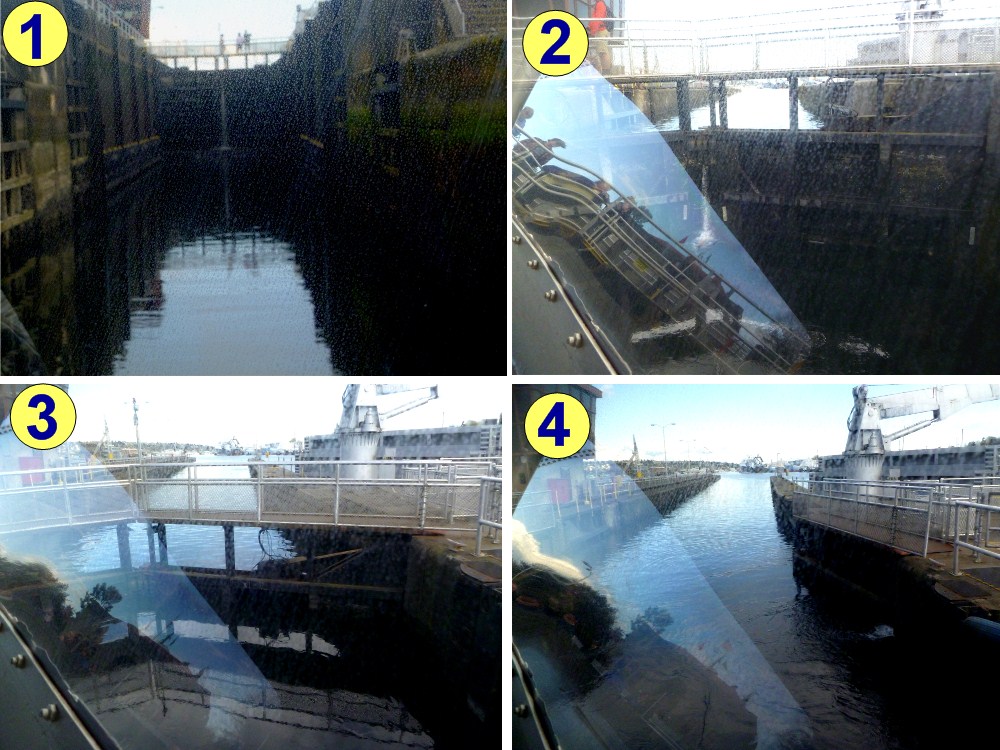 On the 3rd. day, we went to Mount Vernon City, about 50 miles north of Seattle.
Whole city was Tulip City with so many huge tulip farms. Even the road was decorated by tulips beautifully.
The photo below is not a Tulip farm but a Daffodil farm.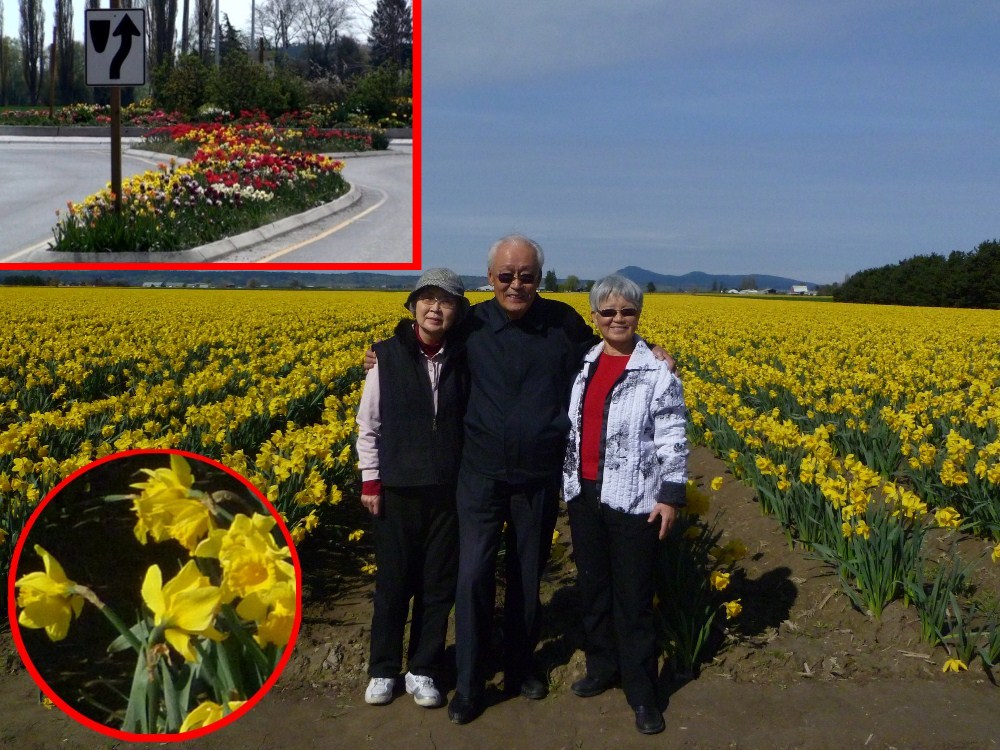 Amazing Tulip Farm (They call themselves Tulip Town).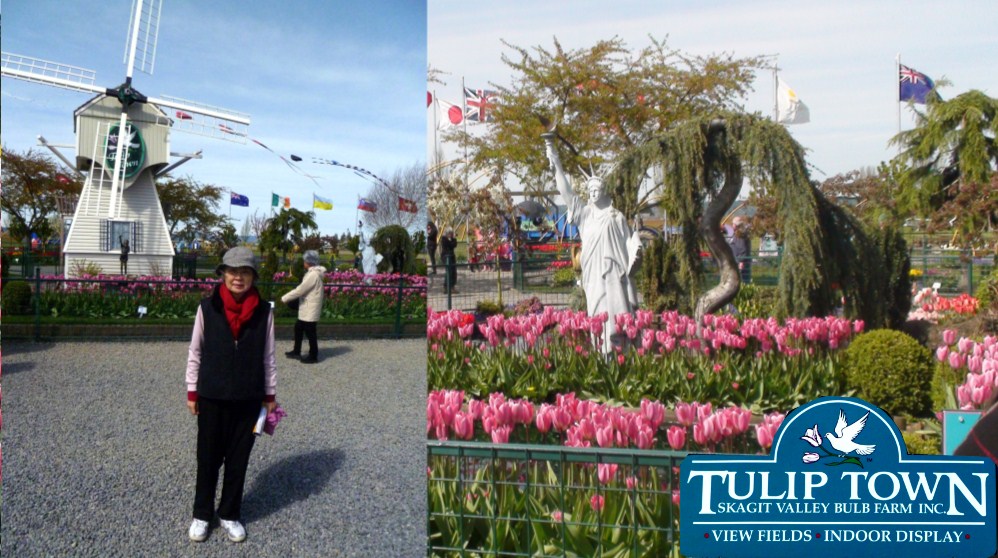 It was a huge tulip farm with so many different tulips.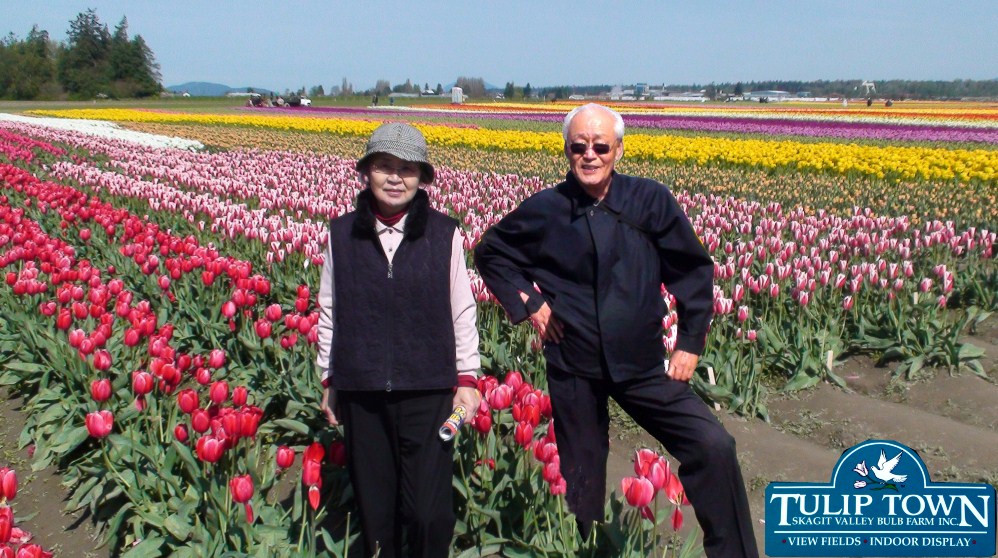 So many different tulips !!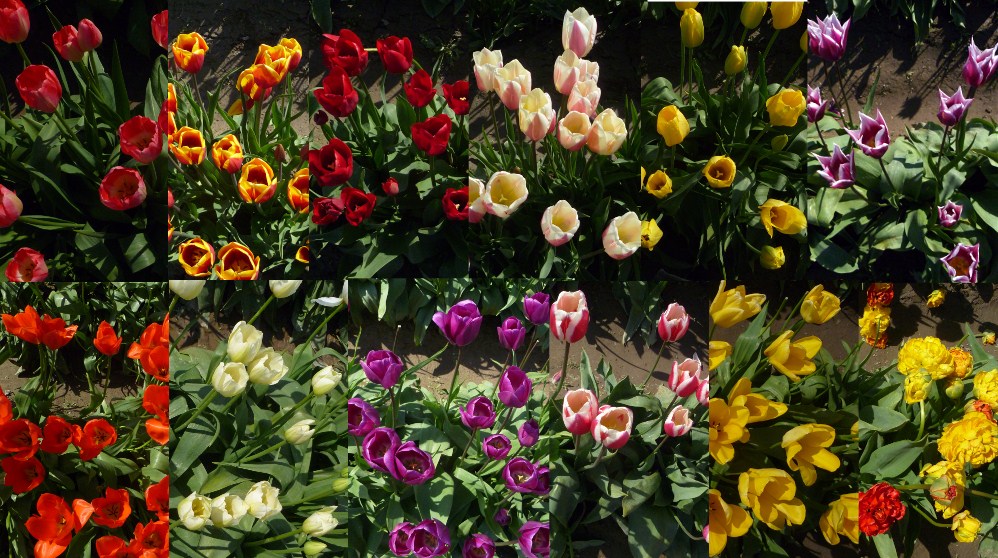 On the way home, Mt. Shasta was covered by snow and clouds beautifully. (In the circle is about 5 min. later)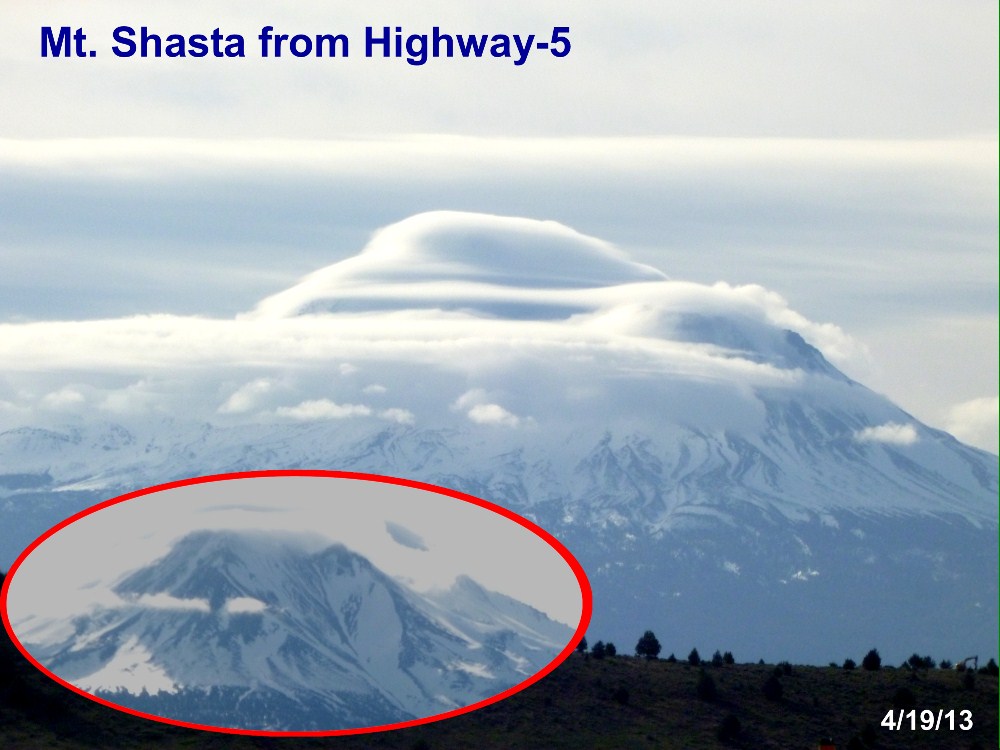 It was a great anniversary trip and we enjoyed every moment.
Many thanks to Nehrlich couple for their great hospitality !!
Please click the following picture to watch about 30 min. video of the trip, if interested.