กก

Grand Circle Winter Trip
12/4 - 12/14, 2013

We had a winter trip with my sister Dong-Hyun from Korea as the map shown below. I have never traveled in winter as the road condition might be very poor due to the snow, but it was inevitable this time as she came from Korea in winter. As it is still early December, I thought there would not be much chances of snow and it would be light snow if there are any. Besides, we will be traveling southwest desert states which would not have too much chances of snow in the early December anyway. I worried slippery road by snow and thought about snow tires and chains. However, as the chances are not too high in early December, I decided I will buy chains on the road, if required.

I didn't think about other real problems other than slippery road - high altitute and cold weather, however. High Altitute, higher than 6,000 ft at other than L. A. and Las Vegas caused severe short breath to me, a lot more than I expected. In addition, unusually very cold weather all over the U.S.A. during our trip gave us extreme hardship to me especially, because I have to smoke at outside, especially in the night. The temperature has been below freezing point always, day or night, and it was
-10F (= -23C) at one point, at Bryce Canyon.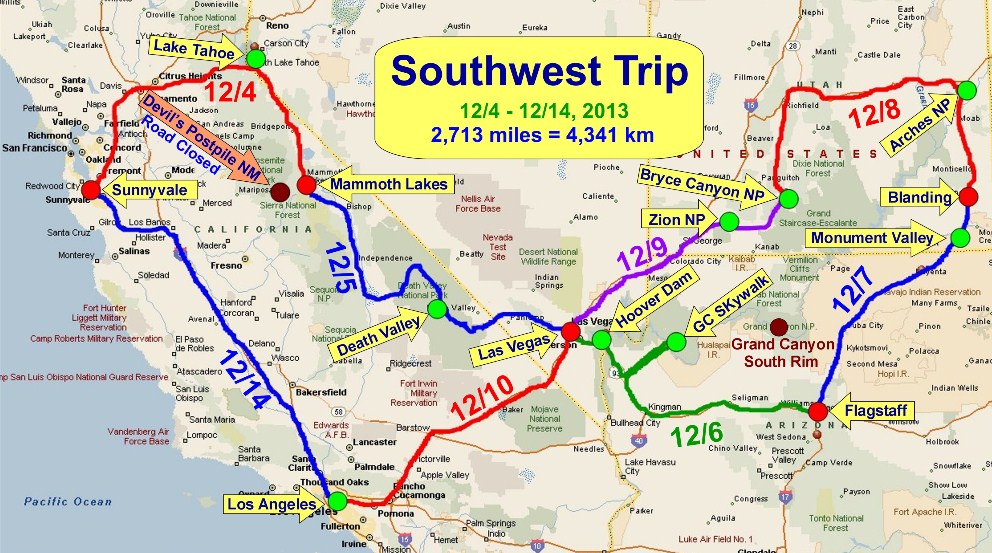 The wide circle shown below at the juction of Utah, Arizona, Colorado and New Mexico is called Grand Circle of Southwest, as there are more national parks, state parks, national monuments etc. etc. than any other place in U.S.A. and we traveled this area this time.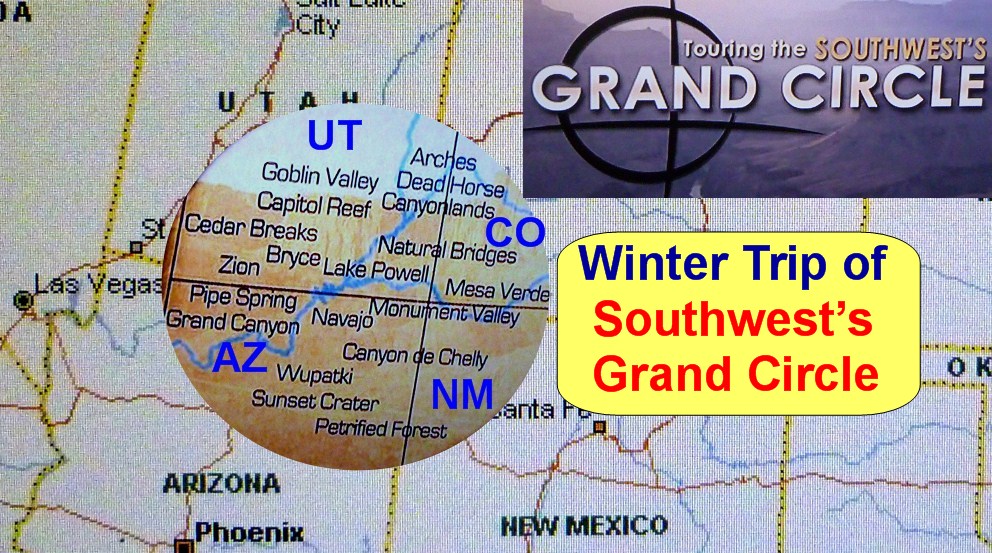 Day-1 12/4

We left home on 12/4 and drove to Mammoth Lakes through Lake Tahoe. There was a snow on Siera Mountains on 12/3 but the snow on Highway 50 and Highway 395 was all melt already except in shade areas and there was not much driving difficulties.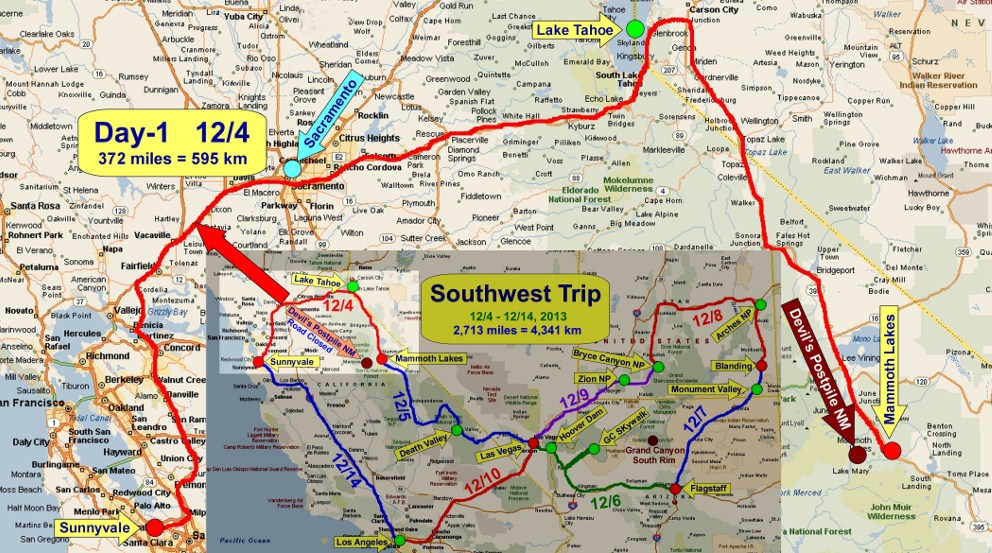 Road was clear but the snow one day earlier created very beutiful snow scenery on HWY-50 to Lake Tahoe.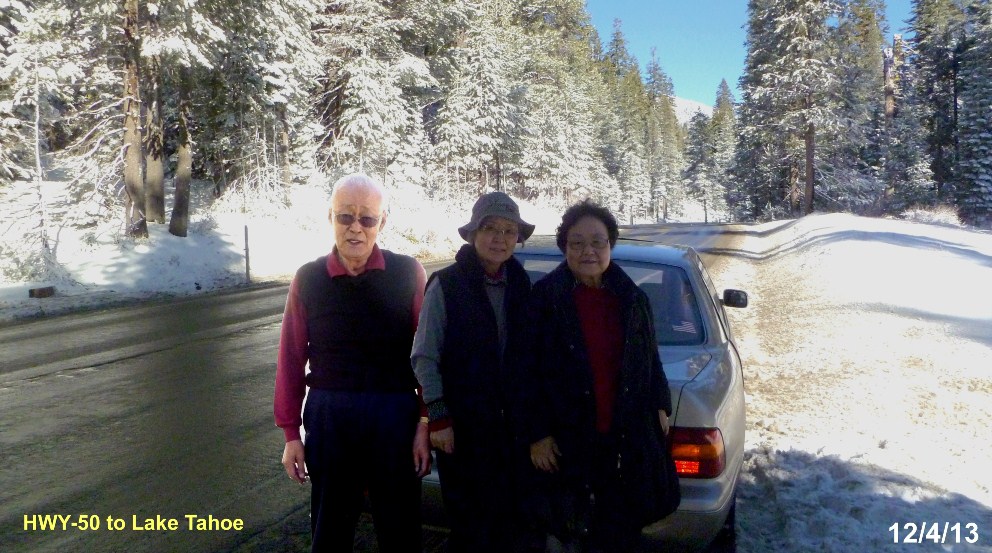 The beautiful snow scene of Lake Tahoe has amazed my sister very much.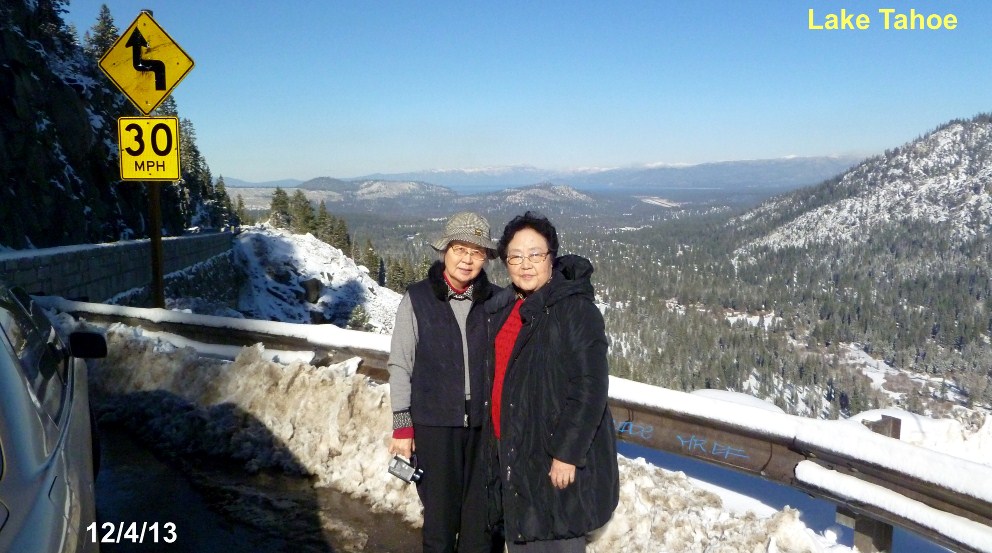 Day-2 12/5
Mammoth Lakes was 7,200 ft above sea level and I have experienced very severe short breath problem.
Besides, temperature dropped to 0F (-18C) in the night. The cold weather problem started from here.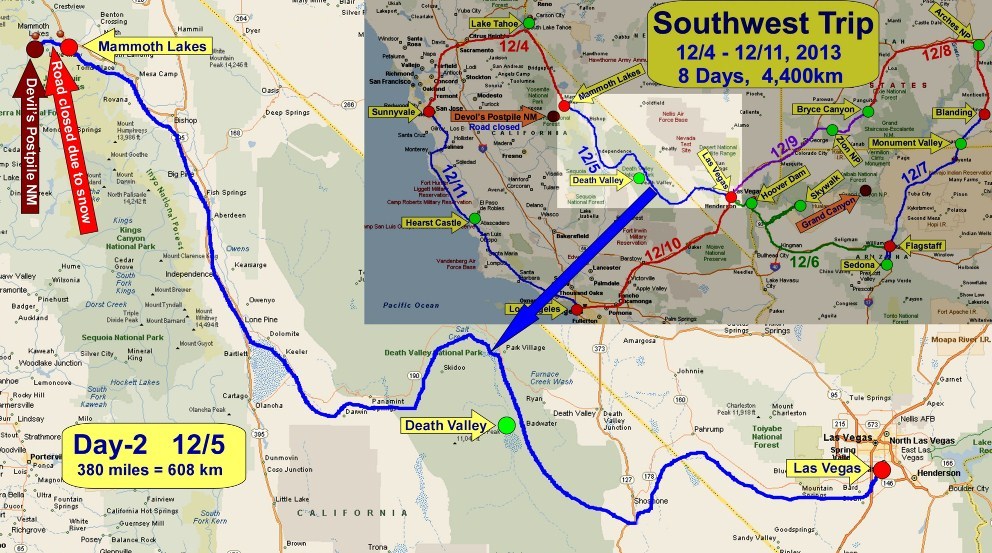 I have planned to visit Devel's Postpile Monument next morning before we head for Death Valley. But the road to the monument was closed already due to snow and we had to give up the visit to the monument.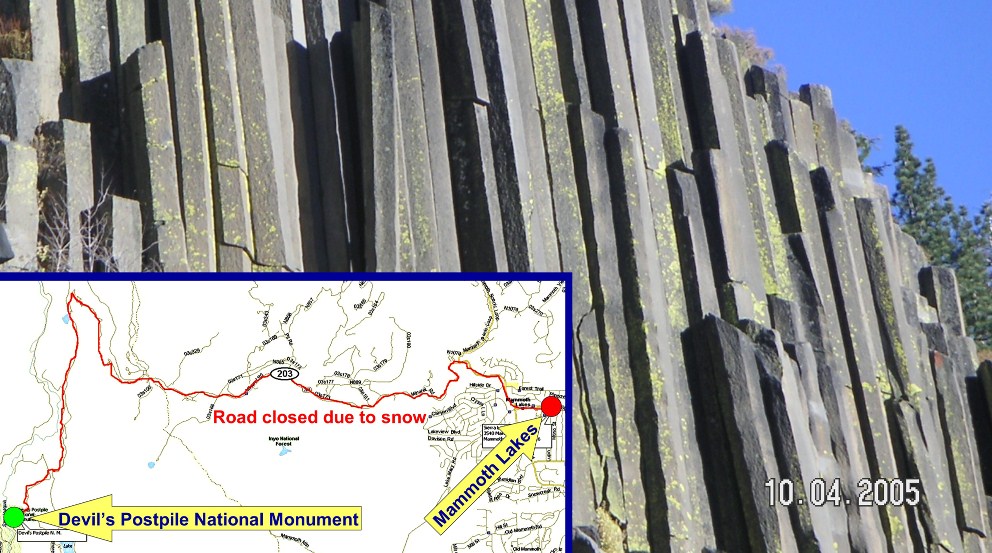 HWY-395 was very foggy in the morning but we arrived Death Valley at around noon time safely.
It is the first time to see this sign of the Death Valley National Park. (It has never been there.)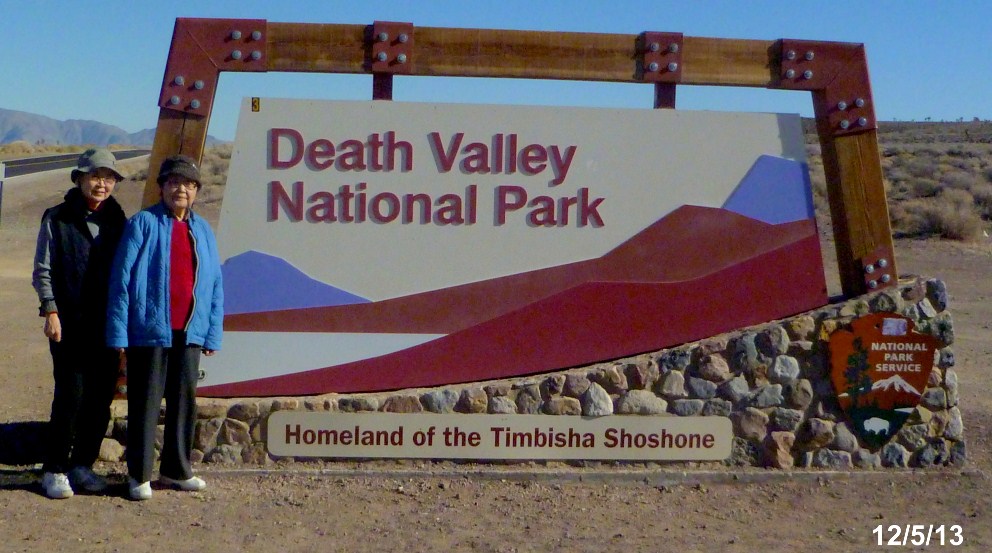 Now is the season of the Death Valley. As it is very hot in summer, all restaurants and gas stations are closed in summer. There are many interesting places in Death Valley such as Telescope Peak of 11,049 ft, the highest point in California, and Bad Water of 282 ft below sea level, the lowest point in U.S.A., very close.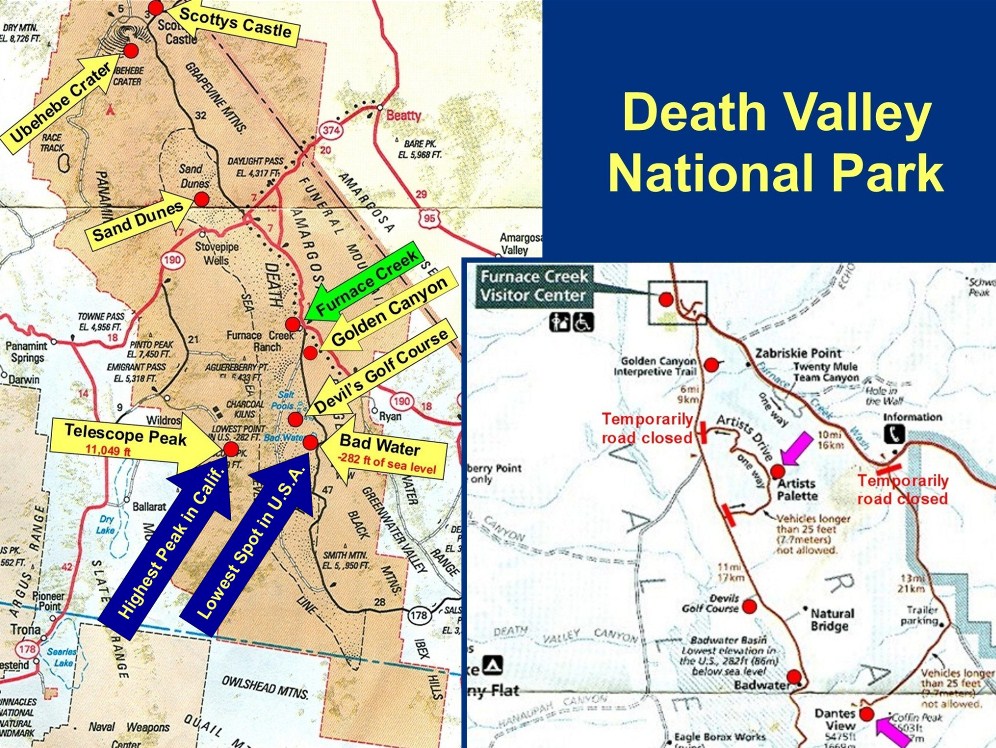 Beautiful Sand Dune of the Death Valley.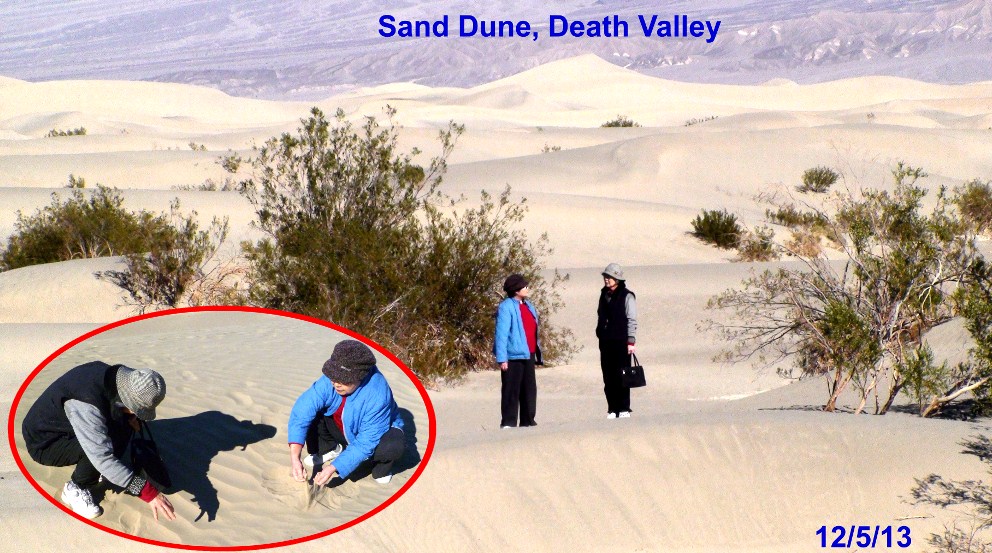 Another scene of the Death Valley.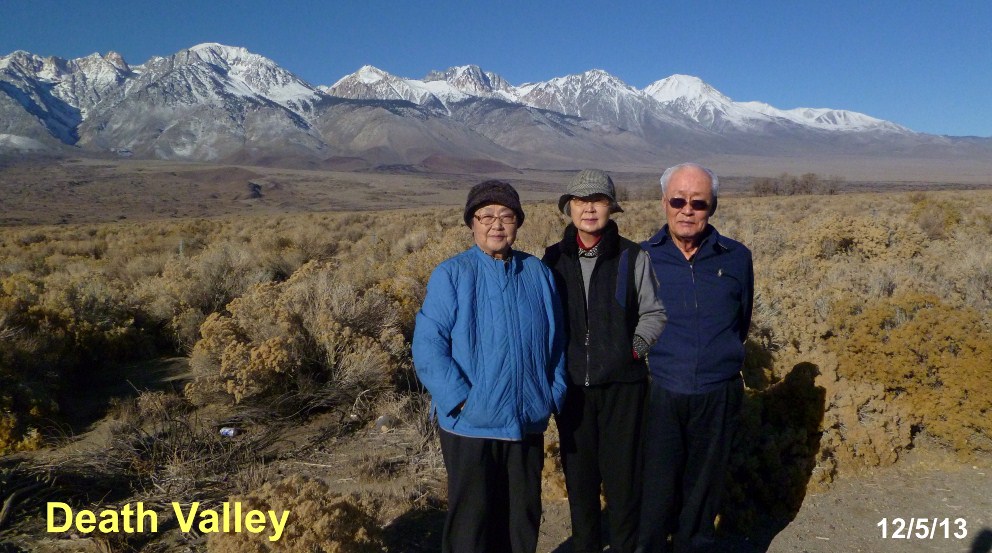 The surface of this Artists Palette looks very smooth, just like painted with various colors of paints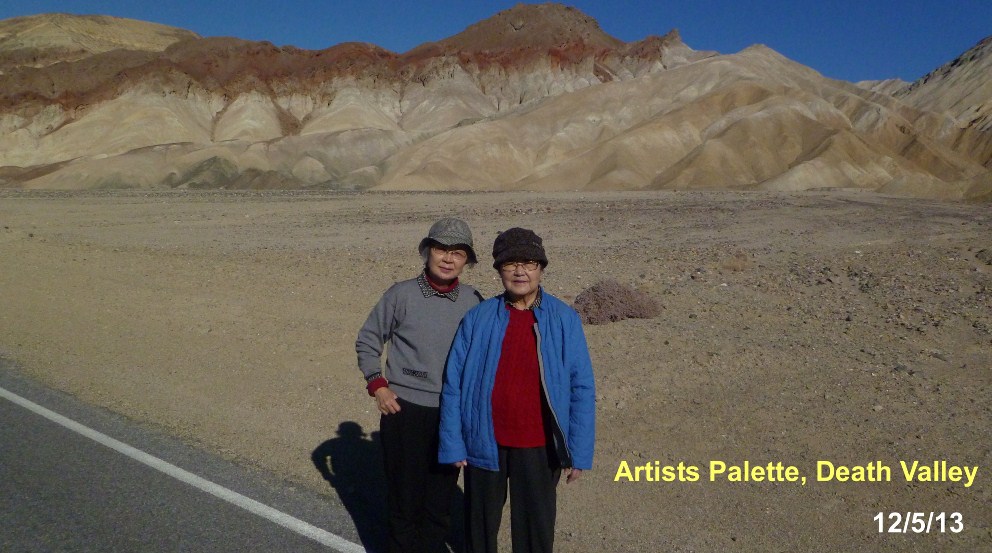 I am not sure why this field is called Golf Course. It is extremely hard salts, harder than rocks.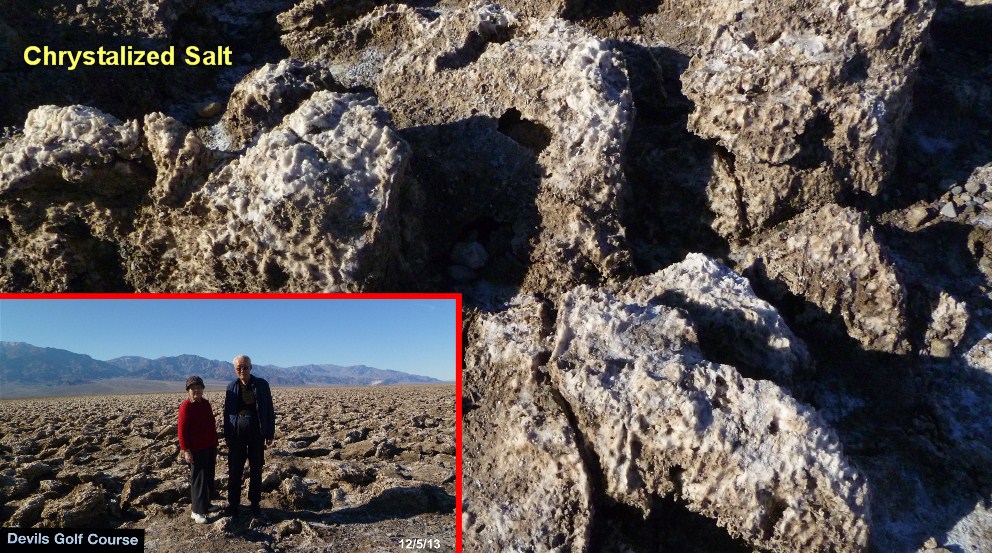 The lowest point in U.S.A. (in the world?) - 282 ft below Sea Level.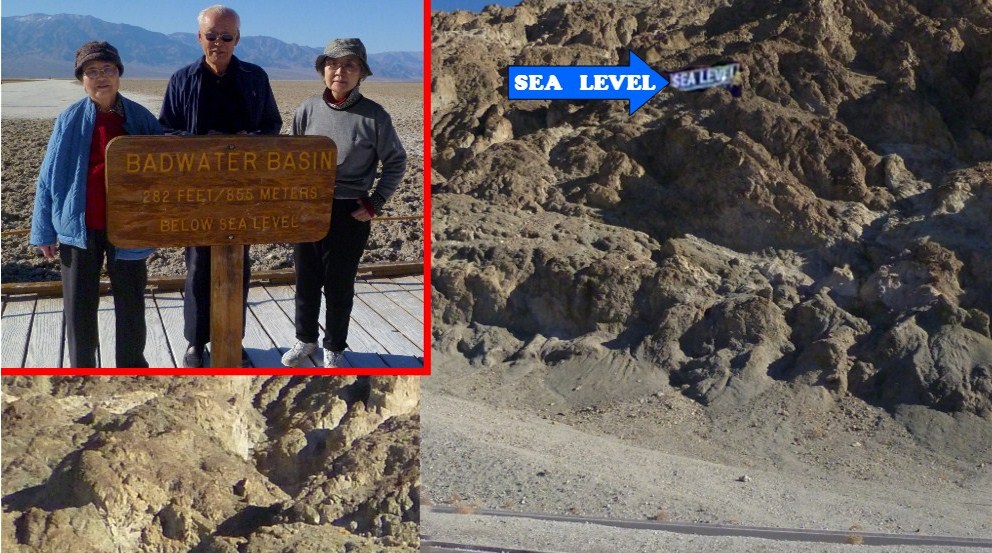 กก