Coyote Point County Park is quite a large park and the Magic Mountain Reservation Areas are a part of the park with very many picnic tables which can be reserved well in advance. You have to pay about $80 to reserve a lot with two picnic tables. Charlie reserved the Lot-14 a few month ago.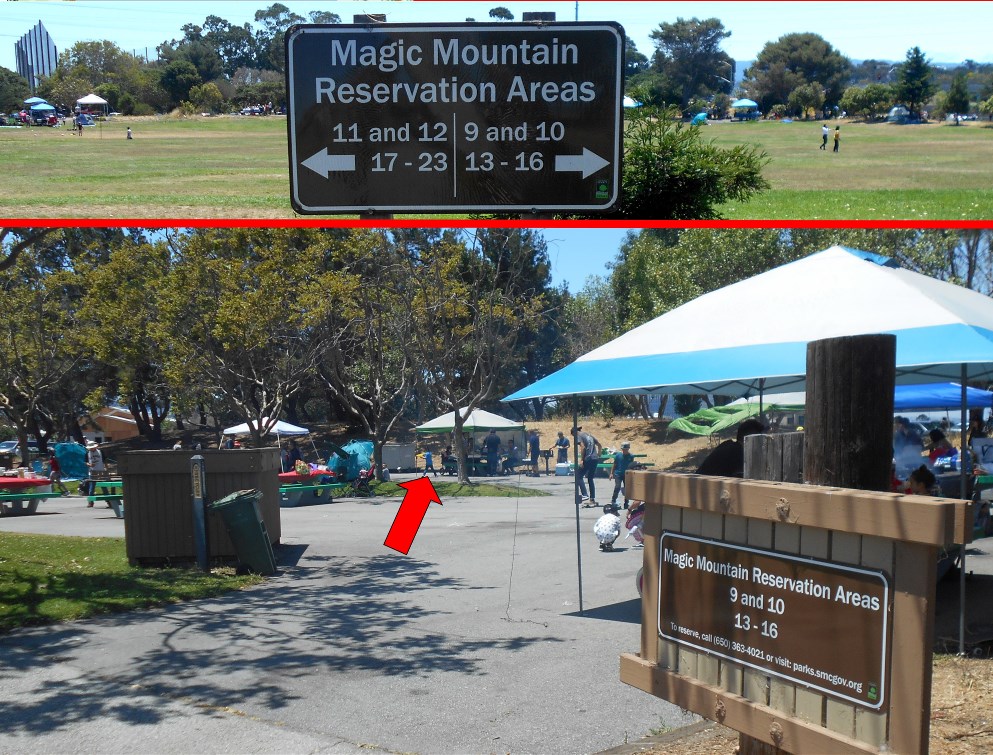 There were Willy from Korea, Somoon couple (Jane's sister Myung-Hyuk couple), Andrew and Dylen... and....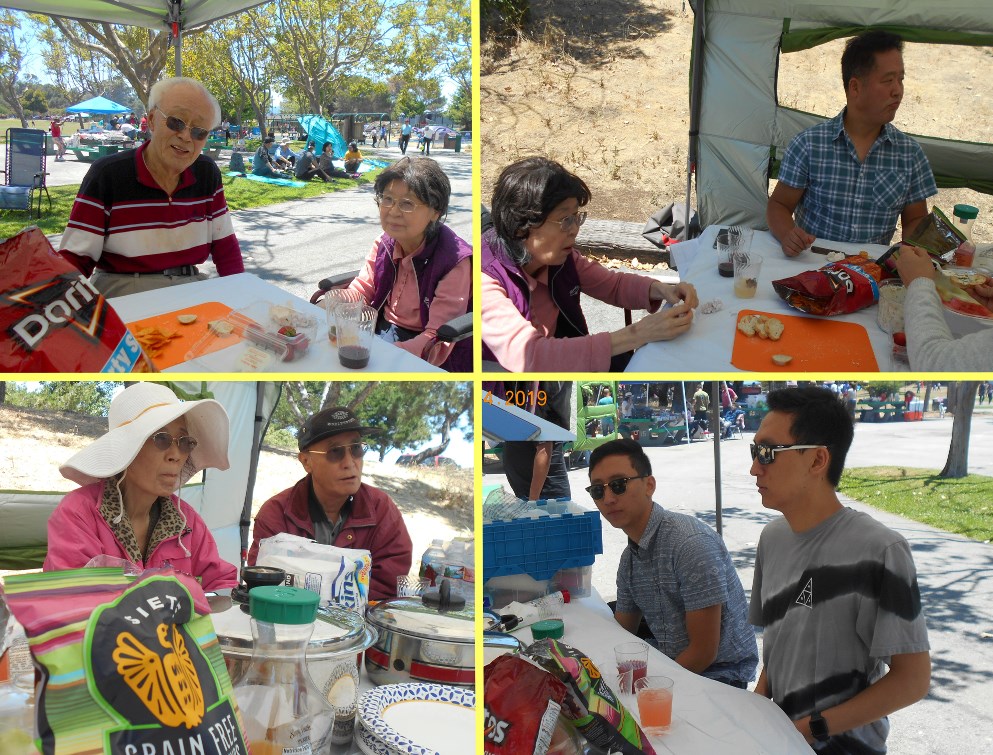 ¡¡
Charlie, Jeni and Johnny from L.A.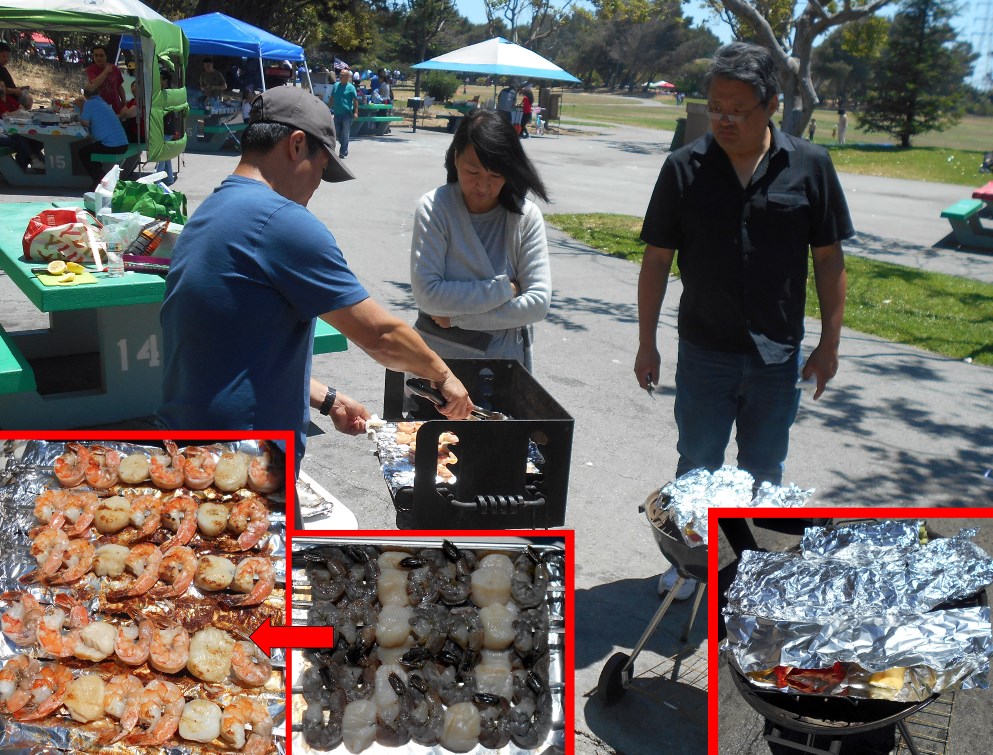 During the picnic, Hong-Joon, the son of Somoon dropped by with his wife and the 2nd. son.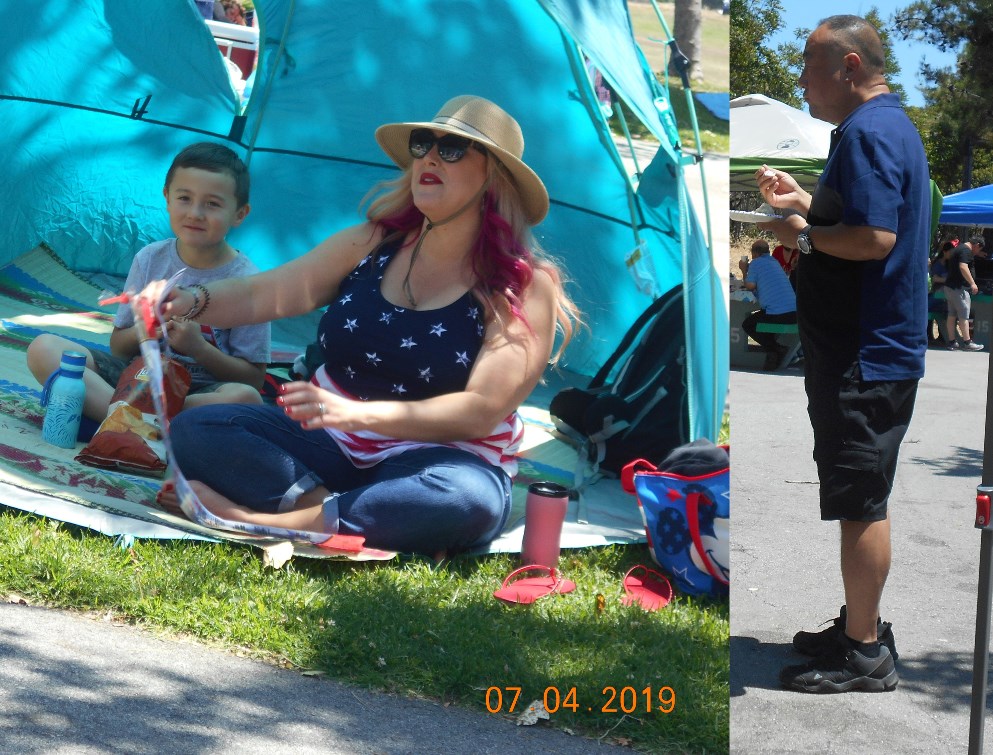 Everyone really enjoyed the food and the surrounding atmospheres.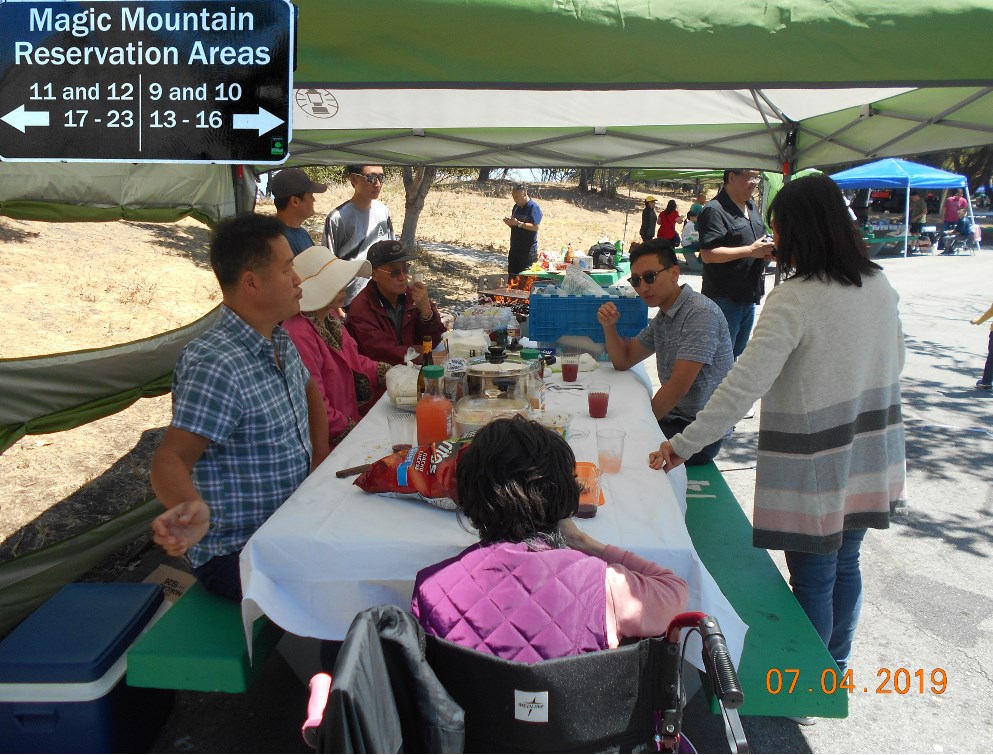 Potato chips, fruits, cornes, meshed potatoes on the table.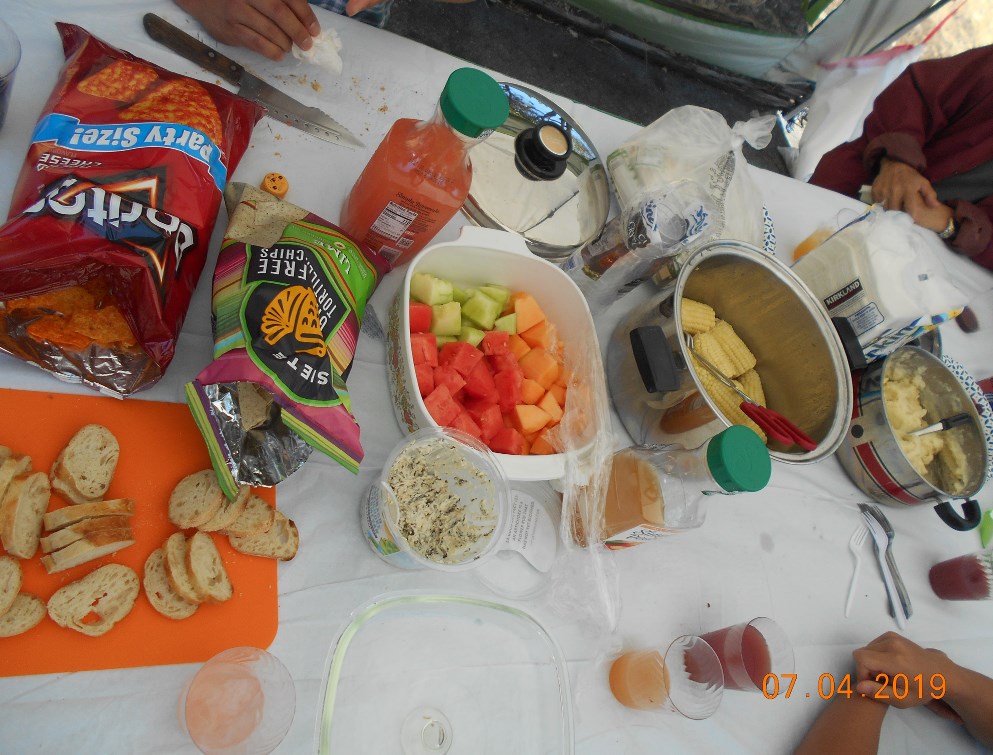 Another scene of picnic.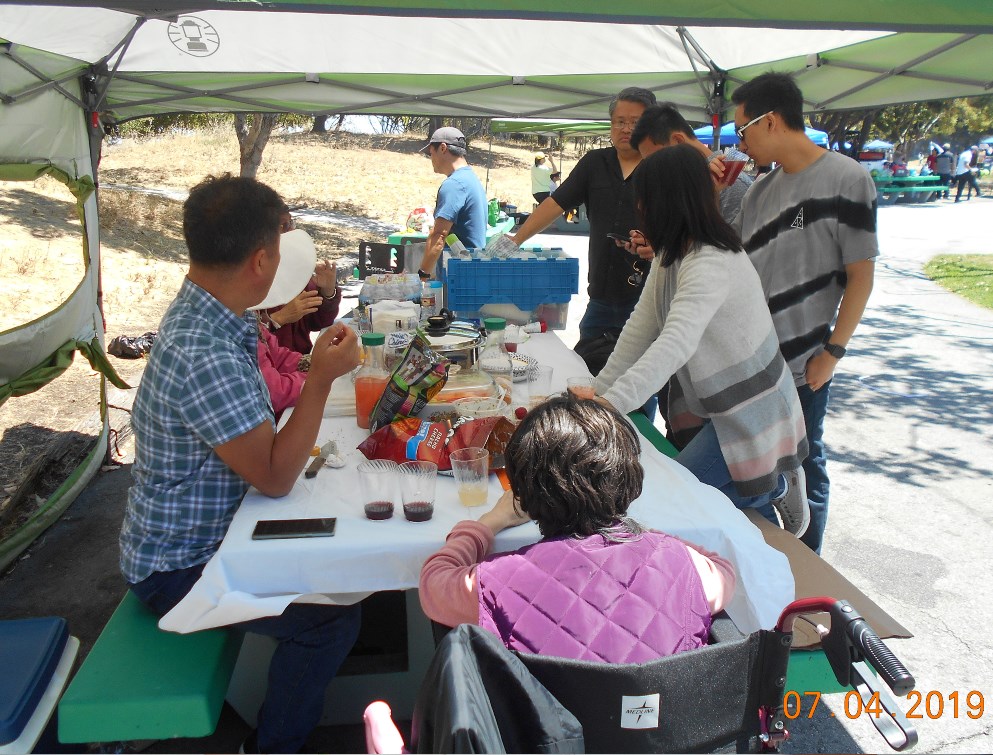 Family picnic has been always lead by Charlie. He arranged the picnic table, arranged food with the help of Willy, Somoon and other members. BBQ cooking has been always his job.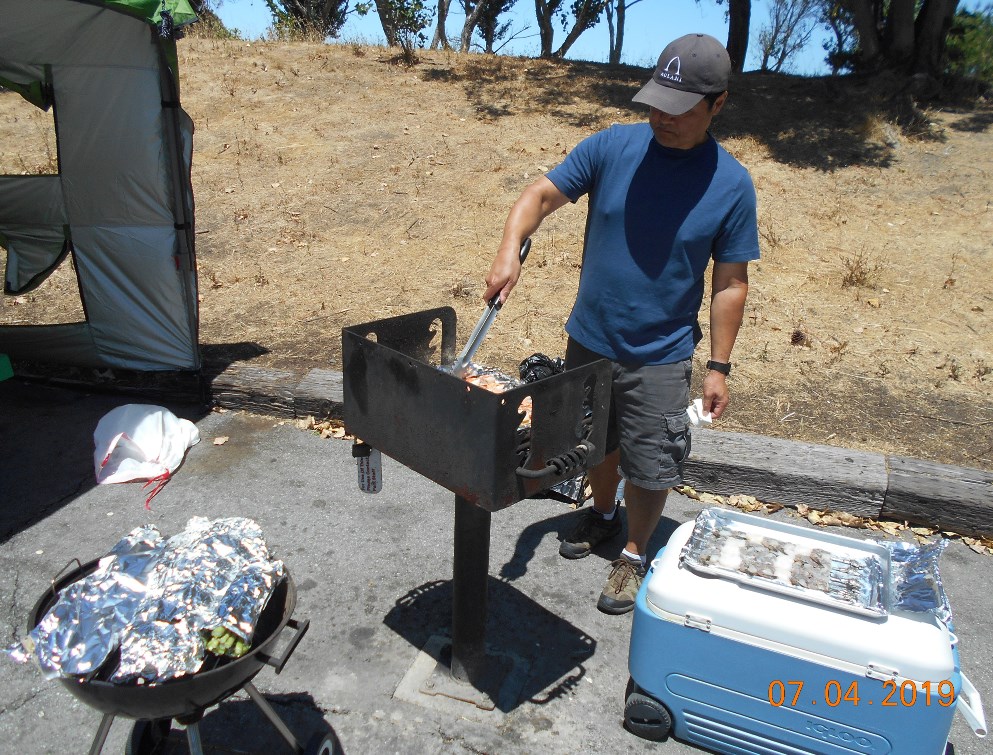 Scenery of Lot-14 (small tent at the left to take a nap).
Salmon BBQ was the main food today and airplanes continuously taking-off and landing from and to San Francisco Airport could be observed from picnic table.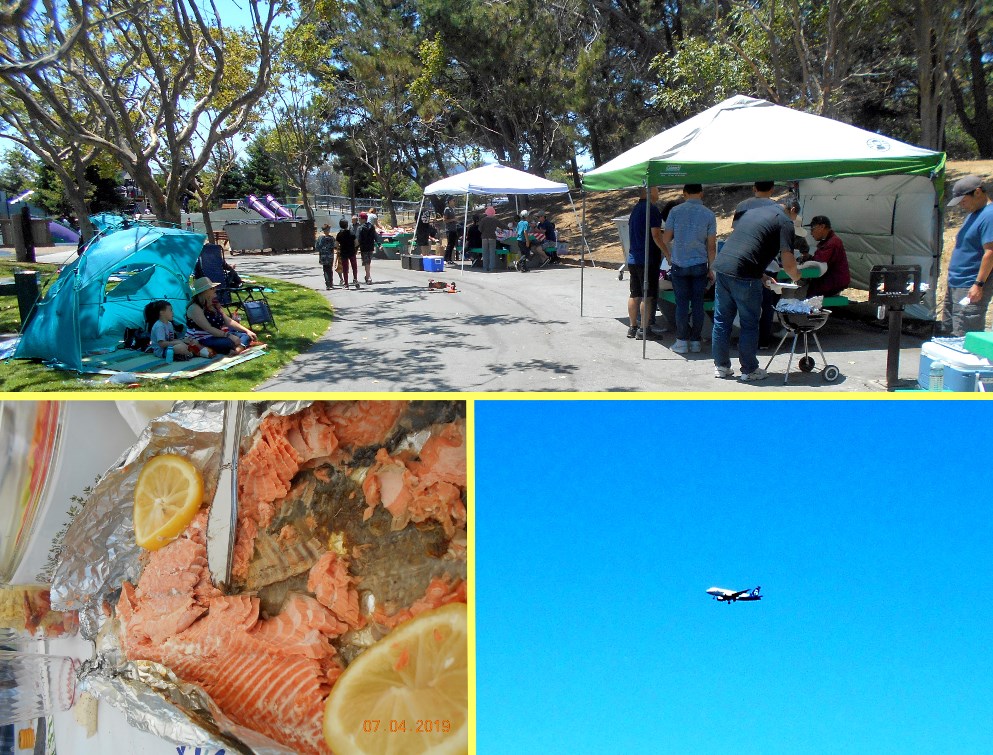 ¡¡
It was really a wonderful one day and we wish
A Happy independence Day - 2019
¡¡