Willy prepared Korean BBQ (災壱奄) and we had a great lunch at the Horseshoe Bend Park on the way to Yosemite.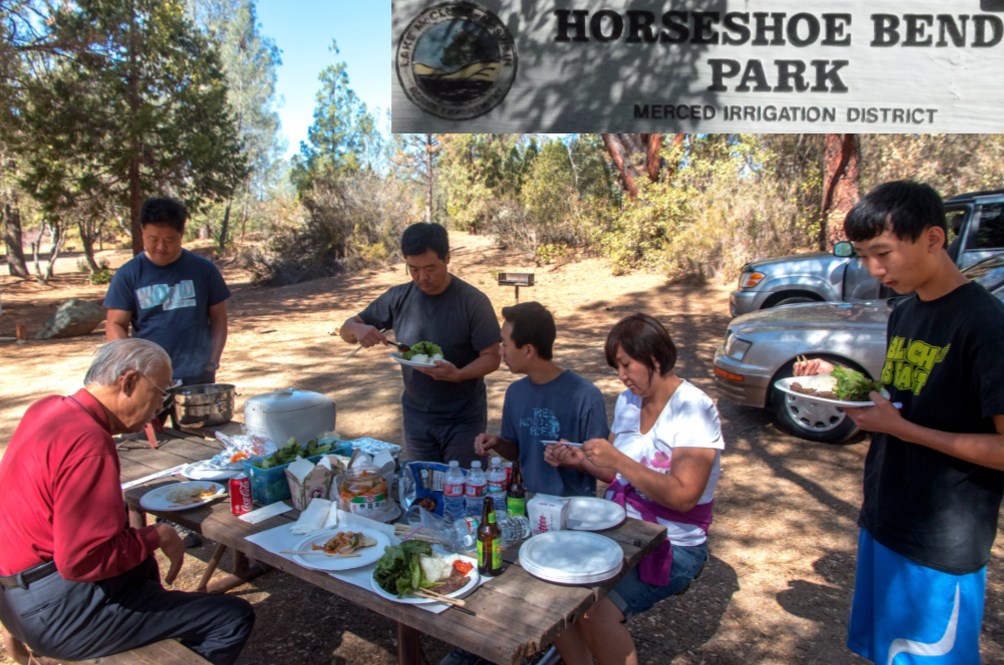 At the Tunnel View Vista Point.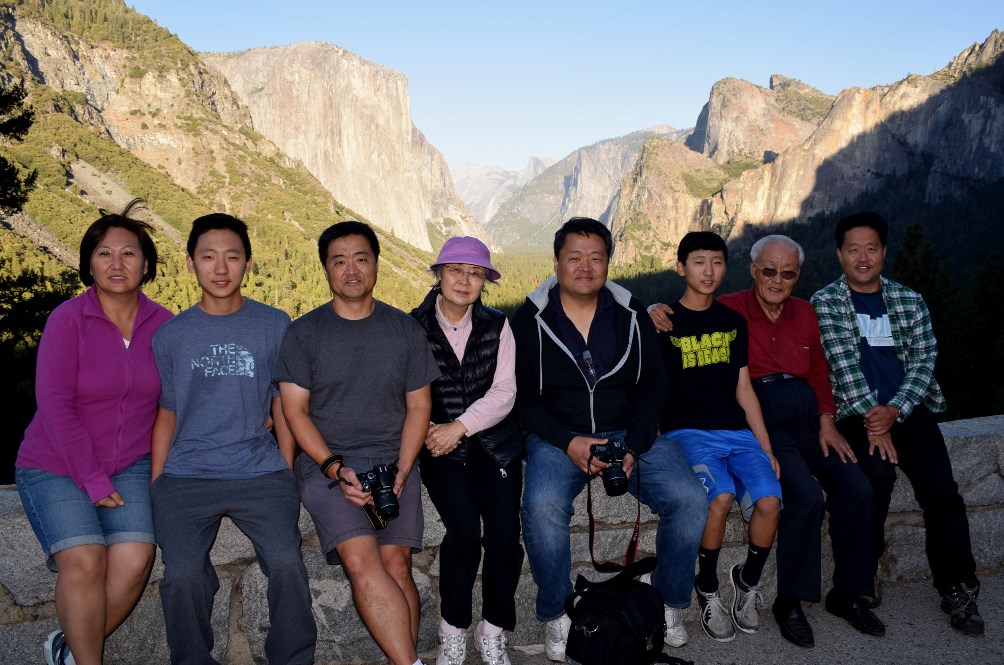 El Capitan (Elevation 7,569 ft = 2,307m) and Half Dome (8,842 ft = 2,695m).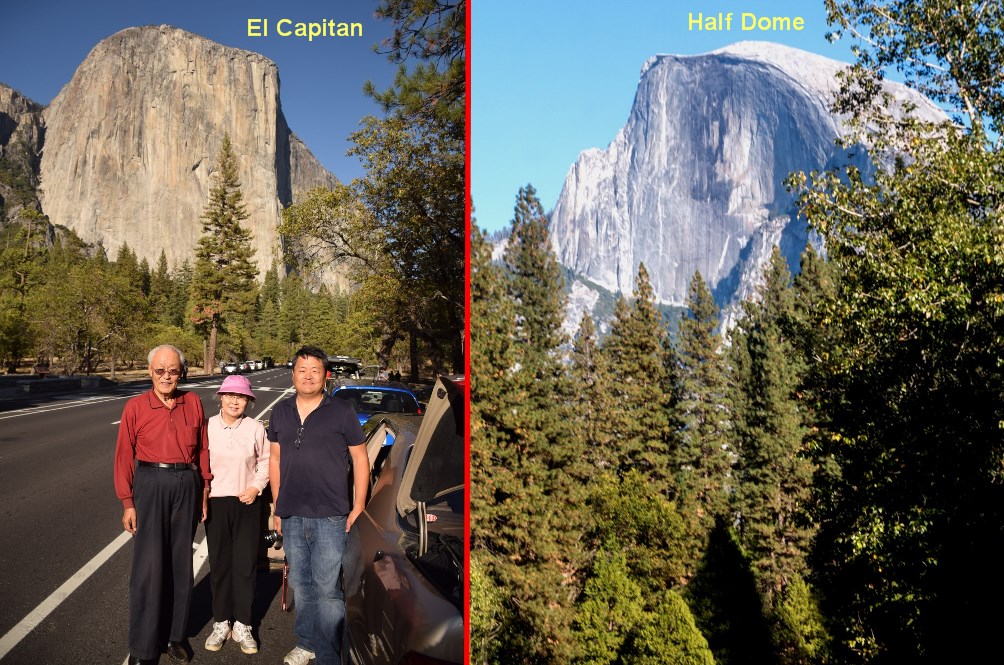 Willy rented this Quarry House where we stayed one night. There were many deers walking around.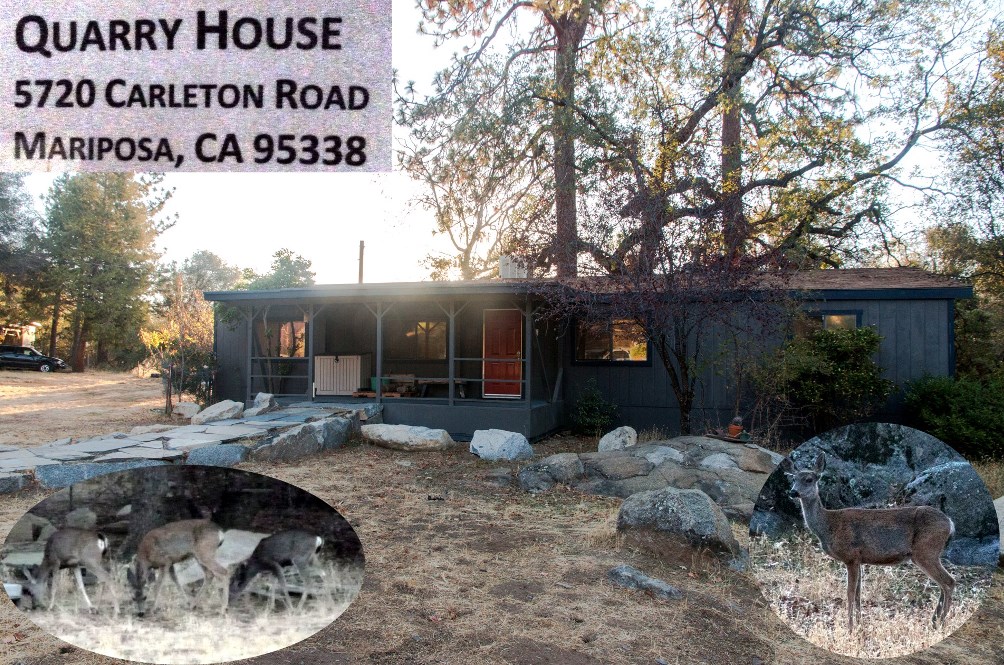 Inside of Quarry House (3 bed rooms house).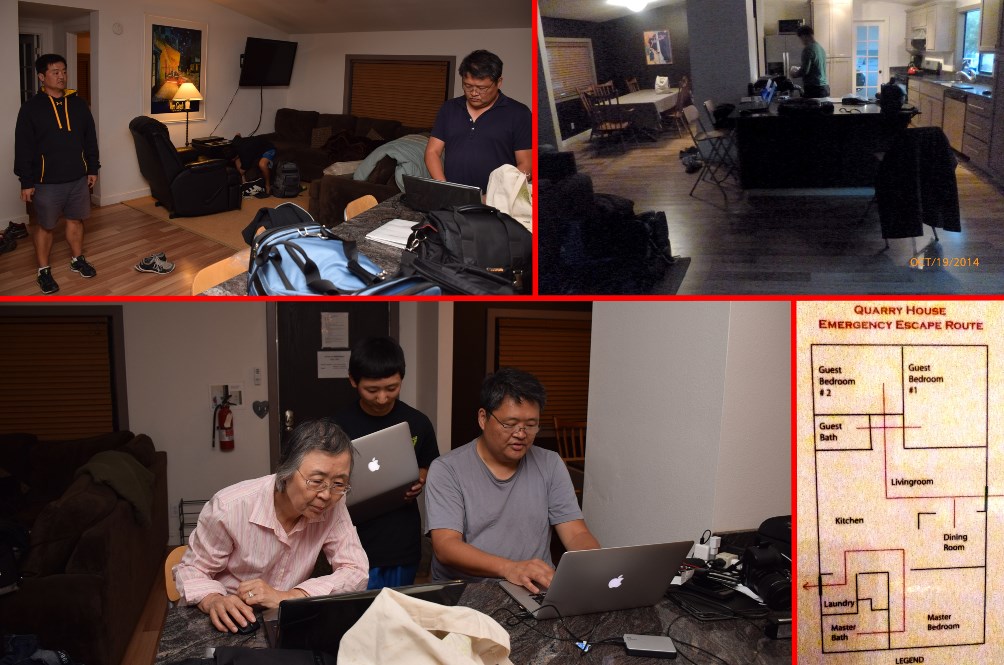 Next day on Sunday, we went to Glacier Point.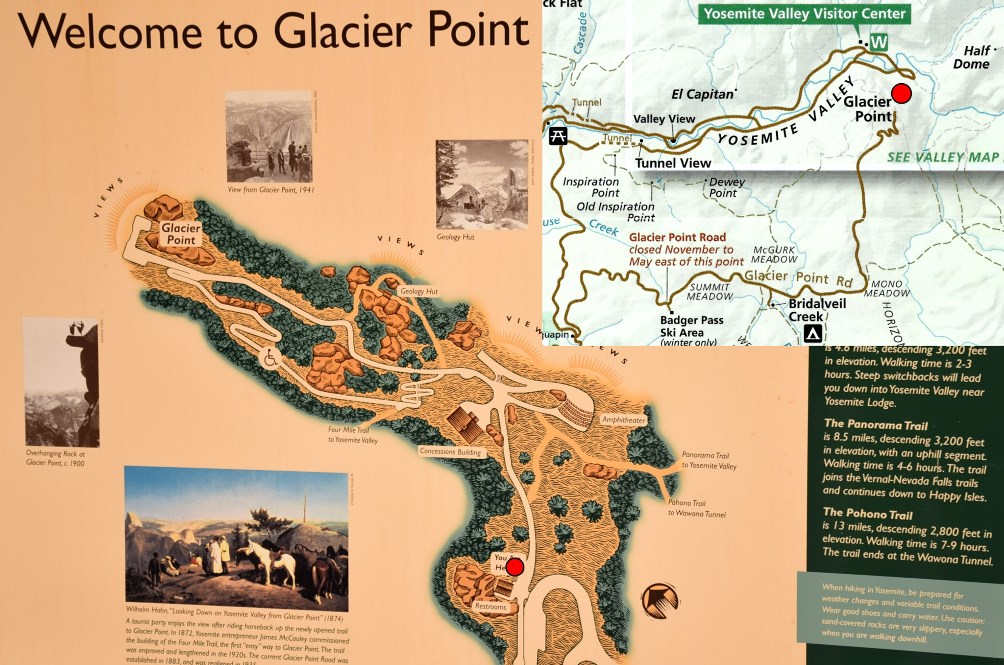 At Washburn Point, almost to the Glacier Point. Half Dome was so close and it had a such a great wonderful view of the Yosemite Valley too.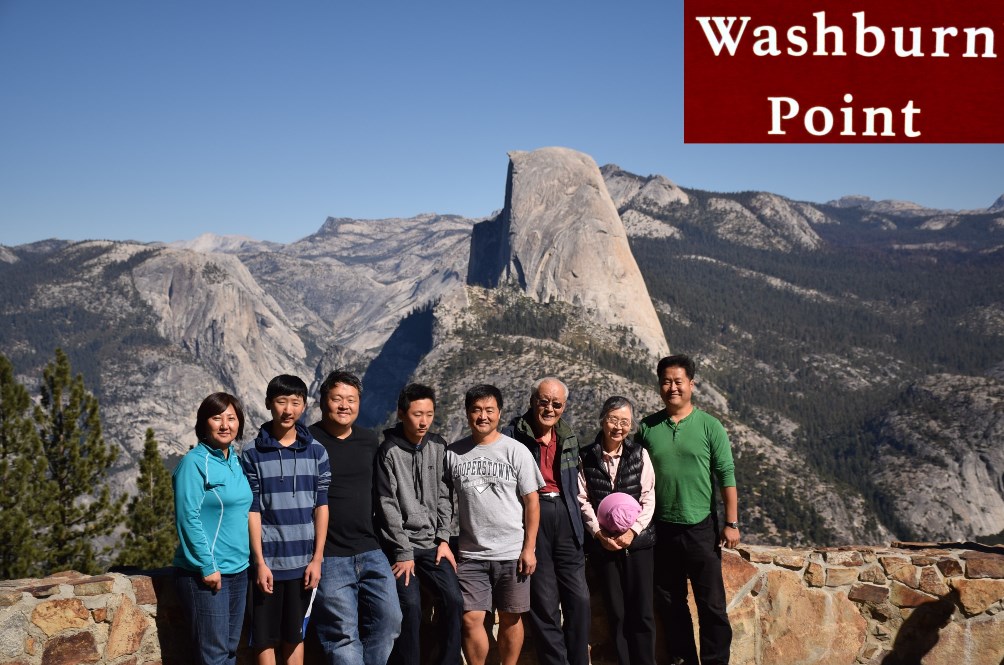 At Glacier Point, Half Dome looked like a bird with mouth, eyes, ears, wings etc.. It is scary to sit on the rock Willy sits in this picture.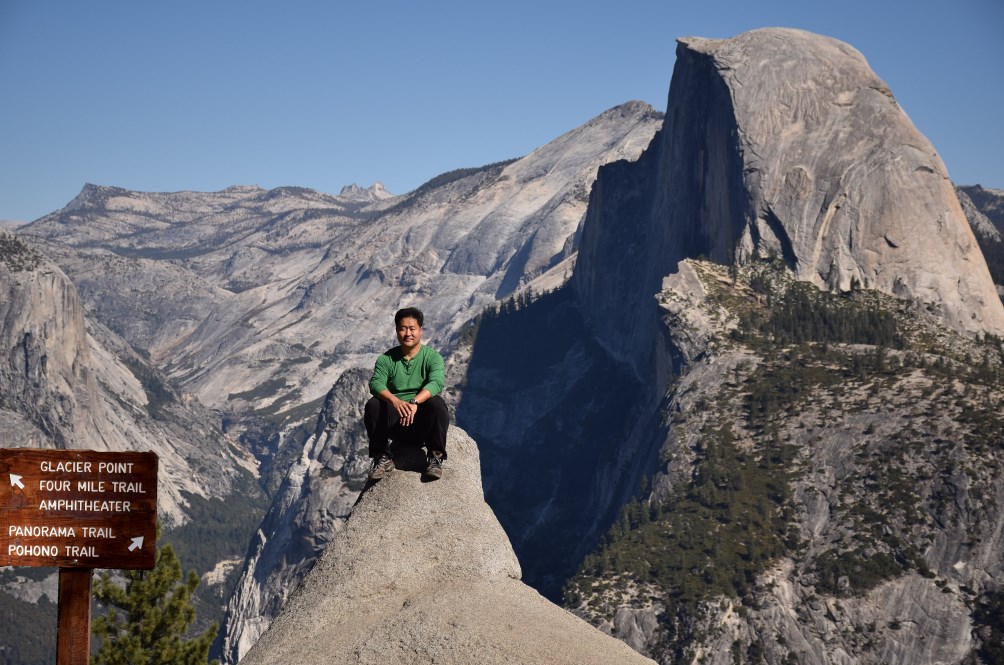 Kids having fun on the scary rock.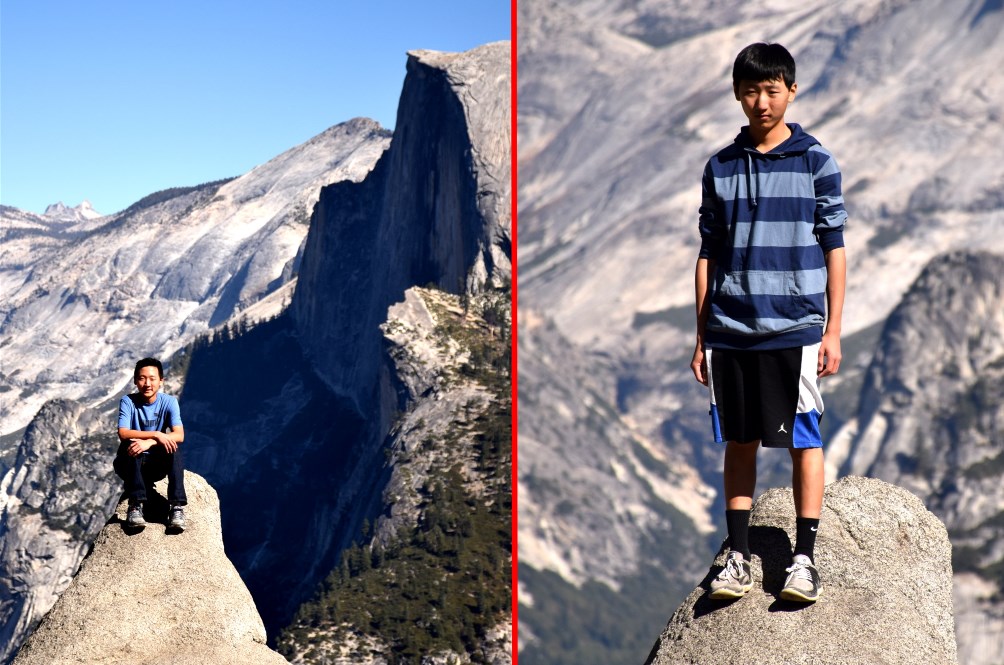 After Glacier Point, Charlie went home and we drove to Maiposa Grove. About 70 minutesTram ride was very expensive.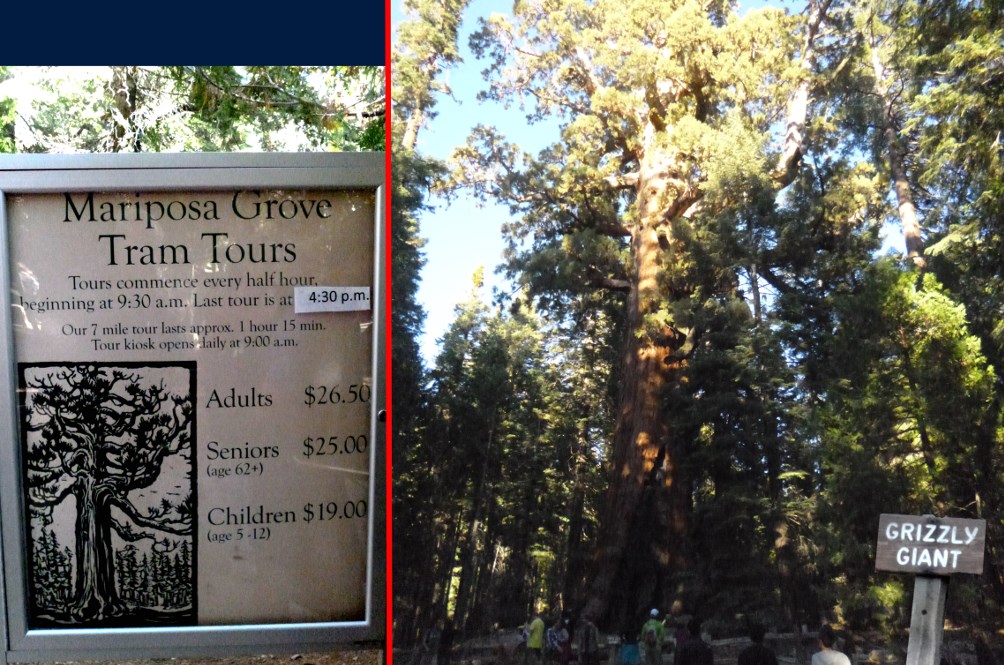 Tram leaves parking lot every 30 min. It has headphones of 5 languages.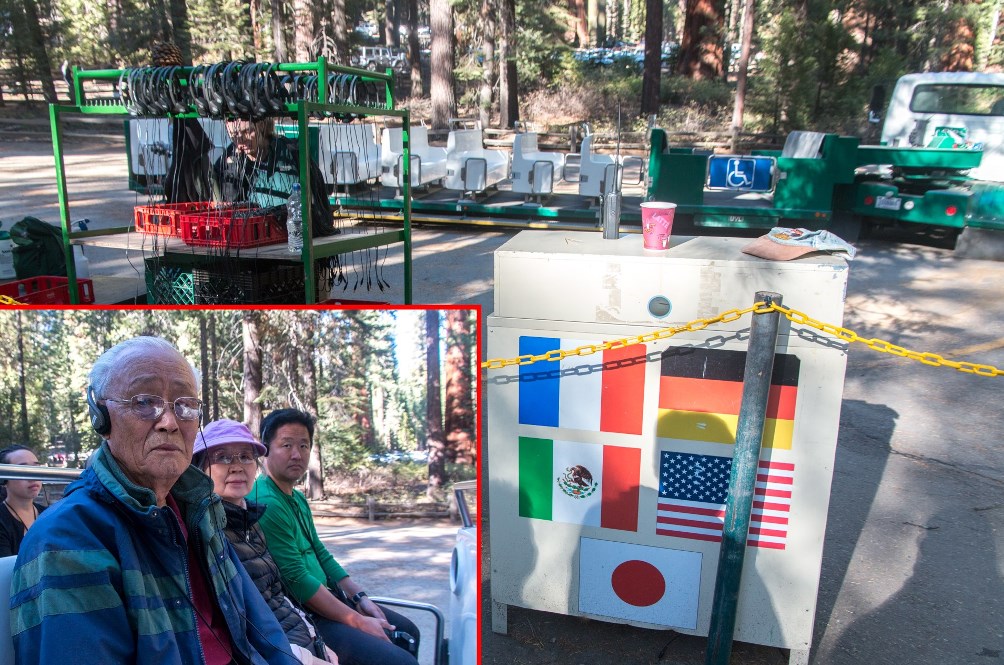 Beautiful sequoia trees (Redwood) in Mariposa Grove which have max. 3,500 years of life.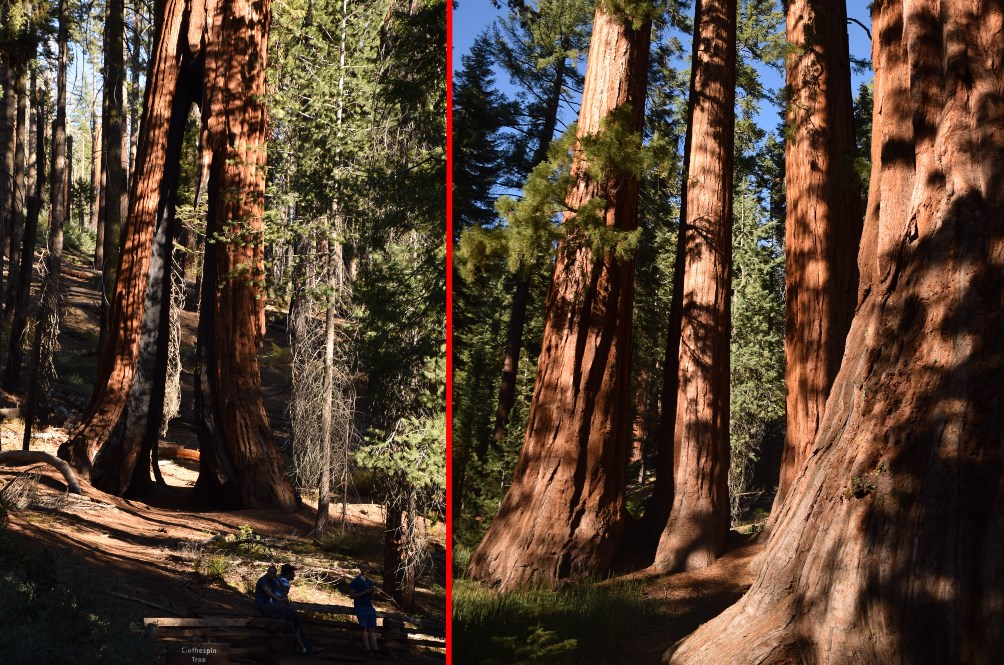 This was a tunnel tree and you could drive through the tree. It is fallen now and called "Fallen Tunnel Tree".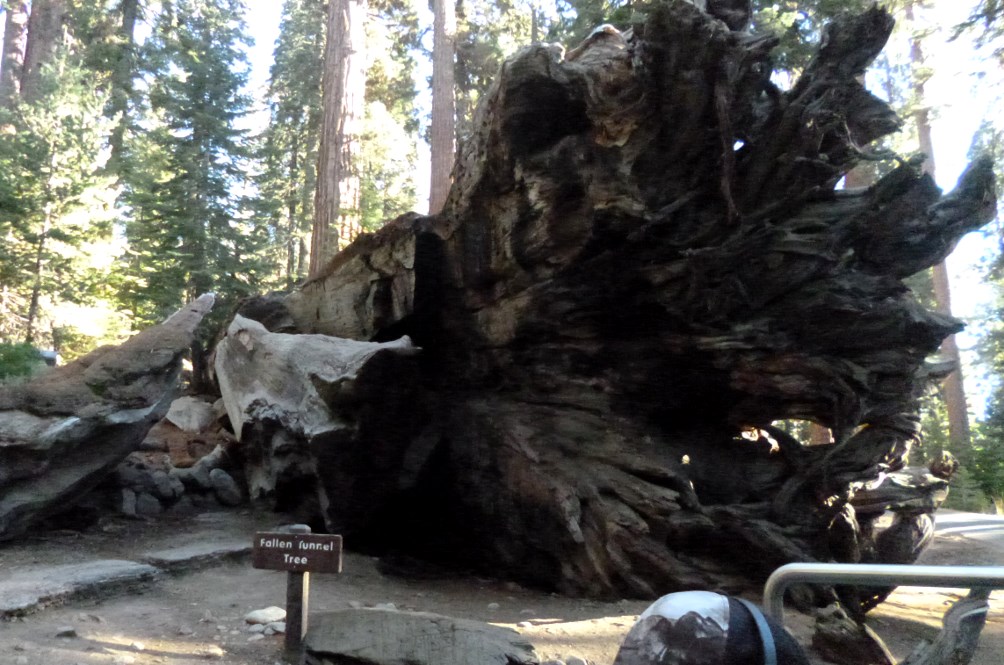 Tunnel Tree. People can walk through but too small for a car.