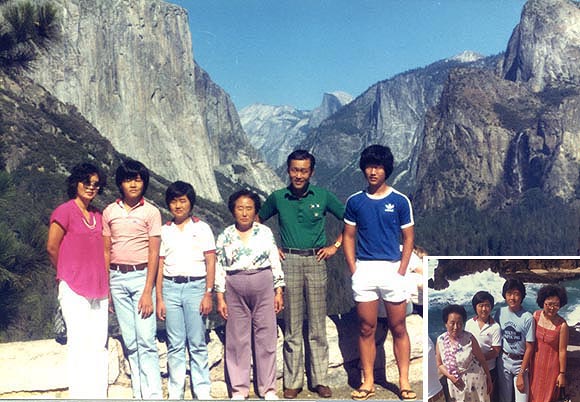 AUNT VISITS US (1979)
When we returned from Korea after D.I.'s 3 months assignment to help KMI operation in summer of 1979, we invited D.I.'s eldest sister to U.S. and she accompanied us to U.S.A. We stopped in Hawaii on the way and took her here and there around California.

Left to Right : Mom, Johnny, Charlie, Aunt, Dad and Willy. with aunt, Dong-Hye Cho at Yosemite National Park and at Hawaii coast on lower right corner photo.